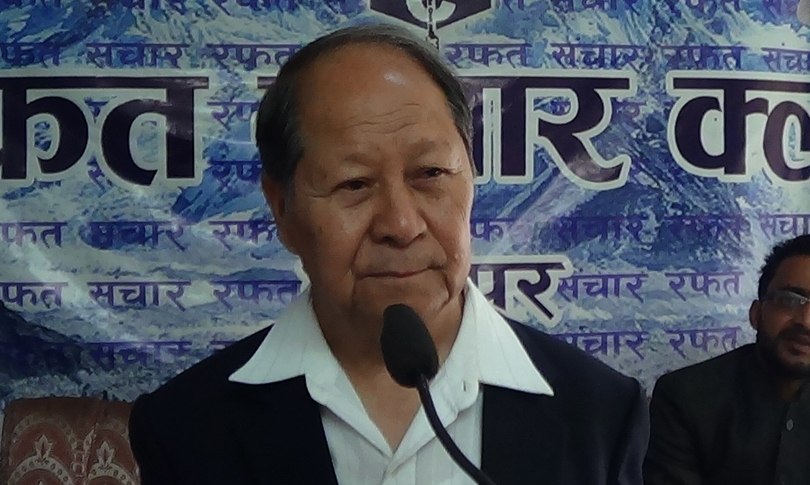 Bhaktapur, October 18
Chairman of Nepal Workers and Peasants Party (NWPP) Narayan Man Bijukchhe has said that no force can prevent his party from becoming the national political party.
At a programme organised in Taumadhi of Bhaktapur, Bijukchhe claimed that the provision of threshold was kept in the constitution by the big parties to bar the fringe parties. But, the NWPP would emerge as the national party from the people's verdict, he said.
The new election law requires that a party has to win at least one first-past-the-post seat and three per cent proportional representation votes to become a national party.
Bijukchhe was of the view that the NWPP should have its presence in the House to safeguard the nation.
In a different context, he criticised the government for not submitting the bill on Khawpa University in the House.
RSS