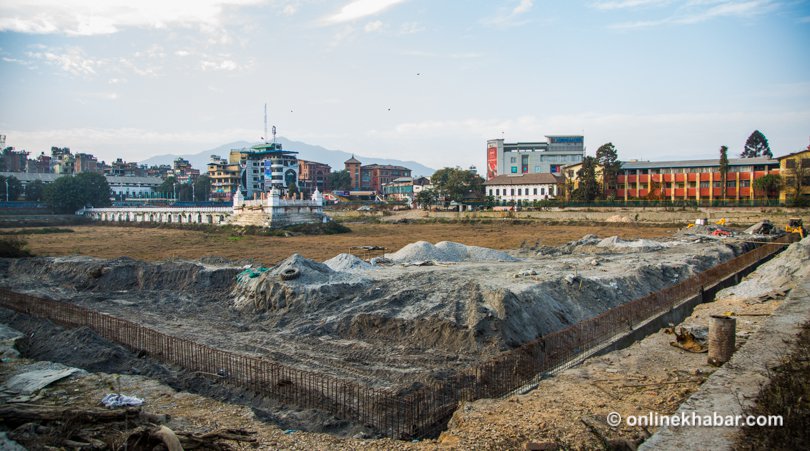 Kathmandu, February 24
Nepal Reconstruction Authority has prepared plans for the reconstruction of Rani Pokhari. The 17th-century pond, damaged during the 2015 earthquake, was in limbo after the Department of Archeology and Kathmandu Metropolitan City failed to complete its reconstruction.
Unlike KMC and DoA, NRA's model design will keep the pond's cultural heritage intact. In a meeting between NRA officials and stakeholders, it was decided that NRA will be removing grass from the area and will dig one foot underground and add a layer of clay which will be topped off by a two-ft layer of sand.
The edge of the pond along with the temple and the bridge will be remade using traditional techniques as it was done in the 17th century. NRA has said that it will not use modern construction materials while reconstructing the pond and the temple.
As the pond's water source has disappeared, NRA has also decided to ask Melamchi Water Supply Board to provide water for the pond.