A typical food cuisine belonging to one of the native communities of Kathmandu, Newa, the Newa food used to be savoured by the community members in their day-to-day life. But, it is spreading in the mass of late. People from different castes and cultures are obsessed with the delicacies of Newa food.
However, not everyone knows the best place to taste the Newa food and not everyone gets a chance to try the food in a huge crowd. So, below are some of the underrated places in Kathmandu where one can easily enjoy the amazing taste of Newa food.
1. Wunjala Moskva Pvt Ltd
Wunjala Moskva is one of the unique restaurants out there in the Kathmandu valley. This is a Russian and Newa food restaurant located in Naxal, Kathmandu. It has authentic rich Newa dishes like samay baji set, chhoila, woh, chatamari, yomari, takha (during winter) which can be enjoyed with friends and family members in a huge cosy environment.
2. Nandani Food Court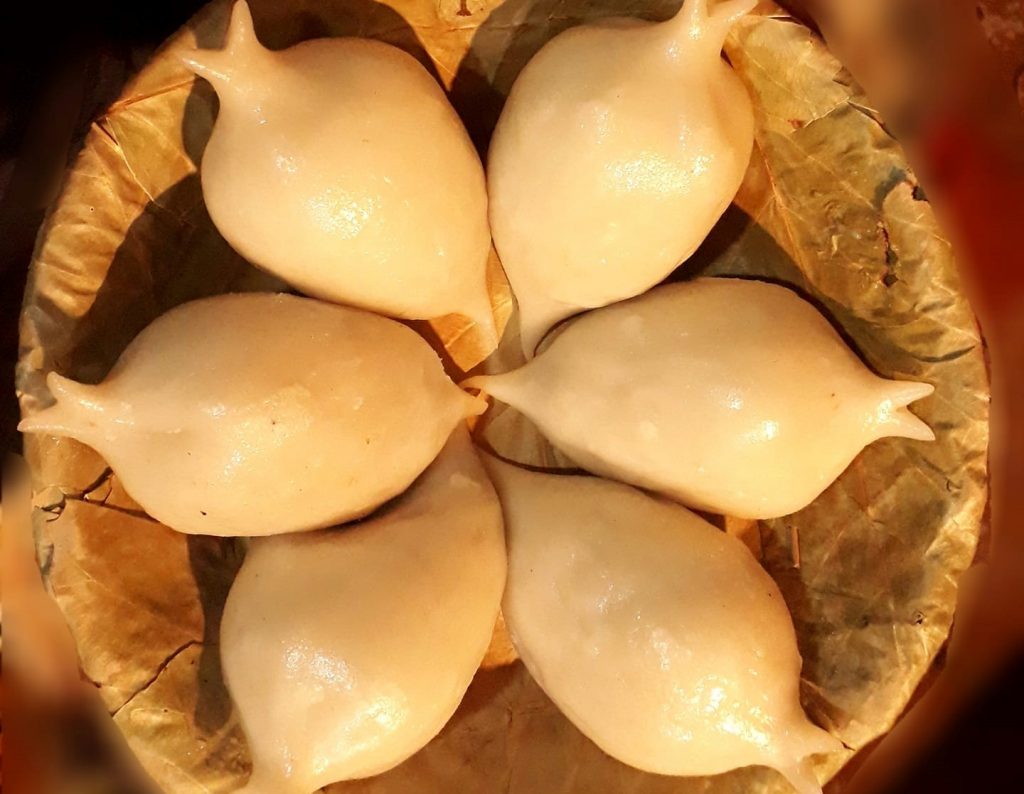 All your life, you have been hearing about a basketball court or a volleyball court. Now, finally, you, the foodies, can enter your type of court. Nandani Food Court is situated in Patan, near the Patan Durbar Square in Lalitpur. This food court is not only limited to Nepali people, but many foreigners also enter Nandani Food Court after they finish travelling to Patan Durbar Square. People enter this food court for delicious yomaris, sapu mhicha, or a typical Newa lunch set.
3. Bulal Newari Khaja Ghar
Bulal Newari Khaja Ghar is located at Pinchhen, near Gwarko, at the edge of Patan. It is adored for its locally made blood sausages and hyangu-tho (red-coloured rice beer) that are very rare to find at the local shops. Also, other Newa food items such as haku chhoila, kegu-achar, aalu tama, kachila, and many other tasty food items can be savoured at a very reasonable price.
4. Kwacha Newari Restaurant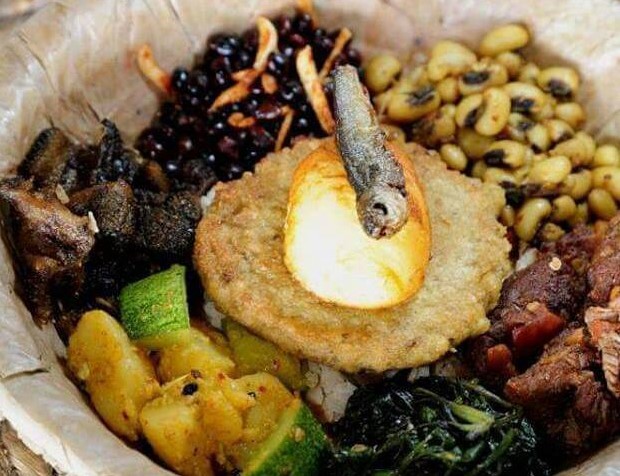 Many have heard the name, but very few know the exact location of Kwacha Newari Restaurant. It is also referred to as the hidden Newa gem located at Belanchan road, Chyasal, Lalitpur. Kwacha is a family business that is now being run by the fifth generation of the creators of the restaurant. Not only aalu, chhoila, and Newa khaja set, the restaurant also prepares seasonal crabs caught during rice plantation in the monsoon, plus another special Newa dish named takha laa during the winter.
5. Lohsha Ghasha
At Jyatha Marga, Kathmandu lies Lohsha Ghasha, a typical Newa restaurant initiated to serve the hygienic and real taste of Newa food. Lohsha Ghasha serves its customers with mouth-watering Newa food items such as bara (with or without topped egg, minced meat), nhyapu and tisya, sukuti chilli as well as typical Newa khaja set for vegetarians, buffalo and chicken lovers.
6. Harati Newari Restaurant
A Newa restaurant with a big and peaceful environment, Harati Newari Restaurant is known for chatamari, also known as Newa pizza (with egg, kachila toppings), Newa khaja set, aalu, sapu mhicha. This restaurant can be visited in Nayabazar, Kathmandu, for enjoying typical Newa cuisine or for fast food items.
8. Pasa Newari Kitchen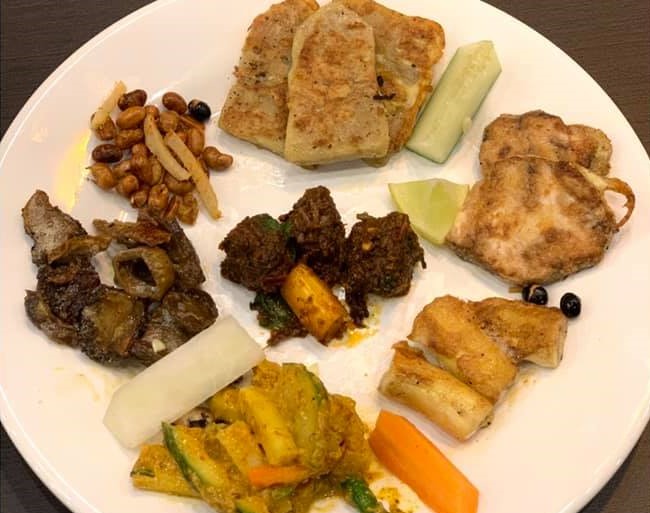 Pasa Newari Kitchen is a restaurant serving Newa cuisines with traditional spices and masala using recipes of the Newa culture. At Mandala Street, Thamel, Pasa Newa Kitchen has been serving a variety of delicious Newa food cuisines such as yomaris, chatamari, chilli chhoila, bara, phokso, lunch set, egg-kachila steam, sapu mhicha, aalu tama, and other fast food items.
7. Thamel House Restaurant
As the name suggests, Thamel House Restaurant is located in Thamel, Kathmandu. Here, one can enjoy both Nepali and Newa traditional cuisines in the same place. Regarding delicious Newa food, it serves chicken/mutton curry in Newa style, sukuti, aalu tareko, bara, chatamari as well a Newa lunch set. At Thamel House Restaurant, customers can not only eat but learn traditional Nepali and Newa culture as well.
9. Nhuchhe Newari Khaja and Fast Food
For the Newa food lovers residing near Pulchok, Lalitpur, Nhuchhe Newari Khaja and Fast Food can be regarded as a boon. It has friendly staff who serve typical Newa lunch sets, samay baji set, bara, chatamari, yomari, and other fast food items very swiftly at a reasonable price.
10. Soma Newari Kitchen
Soma is known for its traditional spices and spicy-ness regarding the delicious cuisine of the Newa community. It has very yummy and spicy chhoila, and sweet yomaris as a dessert to be taken after tasty, spicy samay baji set, bara, and chatamari. For these Newa food items or other fast food items and internationally known dishes, one can visit Soma Newari Kitchen located at Haugal, Lalitpur.