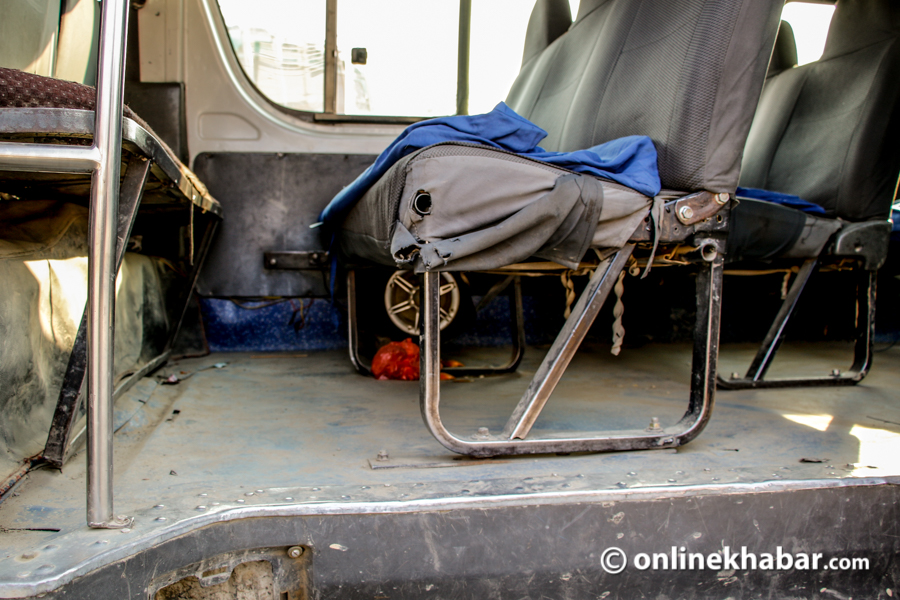 Kathmandu, June 5
The Department of Transport Management has brought new rules for medium and long-distance public vehicles.
If the rules introduced by the department are followed, public vehicles will now have to be cleaned regularly and have to play an audio message before departure and after arrival.
The department has revised the Transport Management Directives and brought new rules regarding vehicle management, cleanliness, adherence to health standards and behaviour of drivers/co-drivers.
The new rules strictly force operators to ensure that their public vehicle has clean seat covers, floors, glasses, curtains and ceilings. The rule also prohibits smoking inside public vehicles and bans loud music.
The department has also asked public vehicles to put up promotional information posts regarding public health and has asked them to stop at places with clean eating areas and toilets.
The new rules also state that the public vehicle operator should arrange for a health checkup of drivers and co-drivers once every three months.