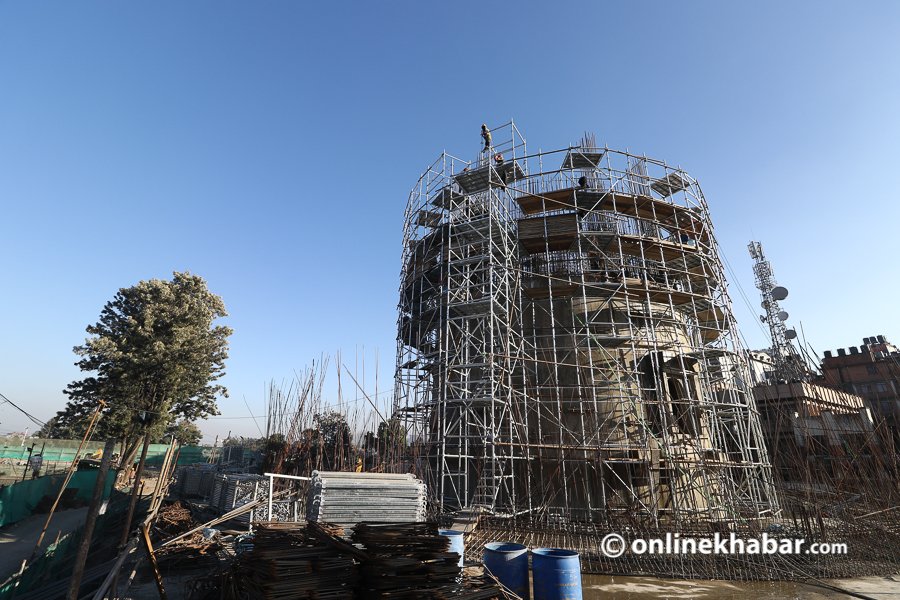 Kathmandu, March 10
The construction of a lookalike of the historic Dharahawa that was devastated by the 2015 Gorkha earthquake is gaining momentum in a way to complete it by mid-September 2020.
Raju Man Manandhar, a heritage expert of the National Reconstruction Authority (NRA), shares that almost 33 per cent works have been completed so far with the spending of Rs 850 million. The contract for the reconstruction was awarded to Raman Construction with a deadline to accomplish the task in two years. A budget of Rs 3.48 billion is estimated to be spent on the project.
Prime Minister KP Sharma Oli had laid the foundation stone for the project last year.
Daily, 150 workers are being mobilised in the construction. The breadth of the new Dharahara is bigger than that of the devastated one. It would also have two lifts and a traditional ladder. The Dharahara is being constructed in 42 ropanis of land.
RSS