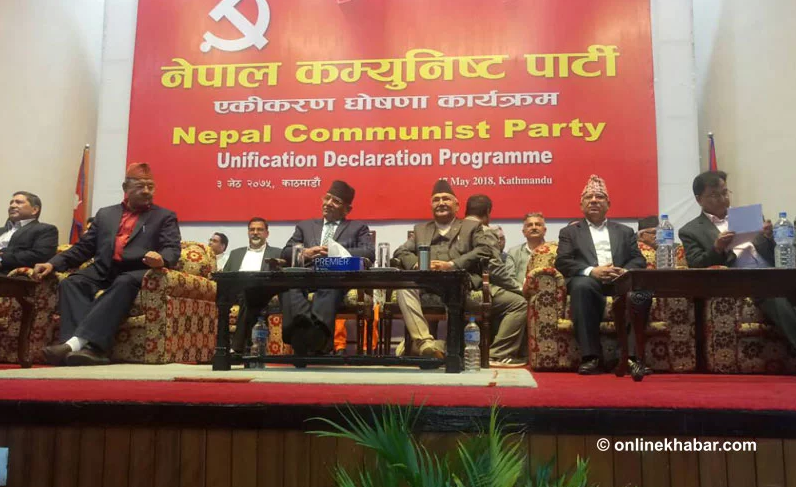 Kathmandu, May 17
Giving an end to their seven-month efforts, the CPN-UML and the CPN-Maoist Centre on Thursday announced their merger into Nepal Communist Party.
The new party probably is the biggest political party in Nepal's political history as it commands nearly two-thirds majority in the Federal Parliament and most of provincial assemblies.
Before the announcement, the UML and the Maoist Centre, through their internal meetings, decided to end their status as individual parties.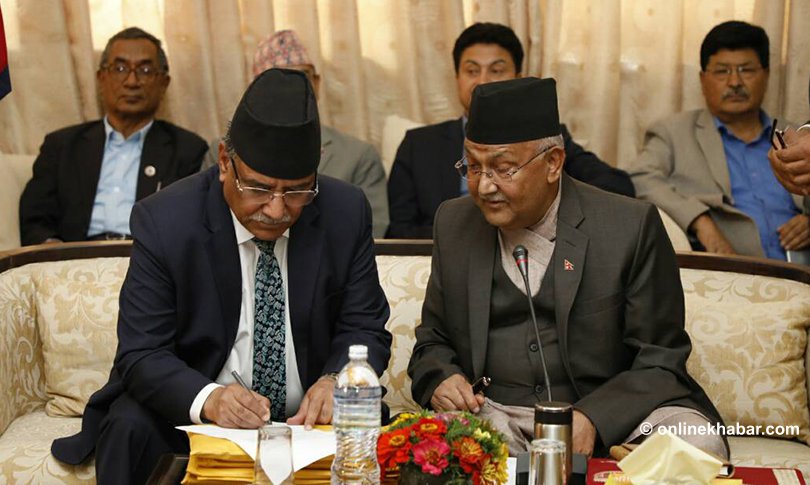 Then, they held a joint meeting and took the oath of office and secrecy as members of the new party.
The new party organised a joint press conference in Kathmandu, during which the leaders claimed it was a historic move they envisioned for prosperity and development of the country and happiness of its people.
At the function, dissolved UML's Chairman and the country's Prime Minister KP Sharma Oli and Maoist Centre's chief and former guerilla leader Pushpa Kamal Dahal shook hands and exchanged their agreement before other leaders and cadres of the party and the press. The press conference would be followed by a dinner hosted by Oli at his official residence in Baluwatar.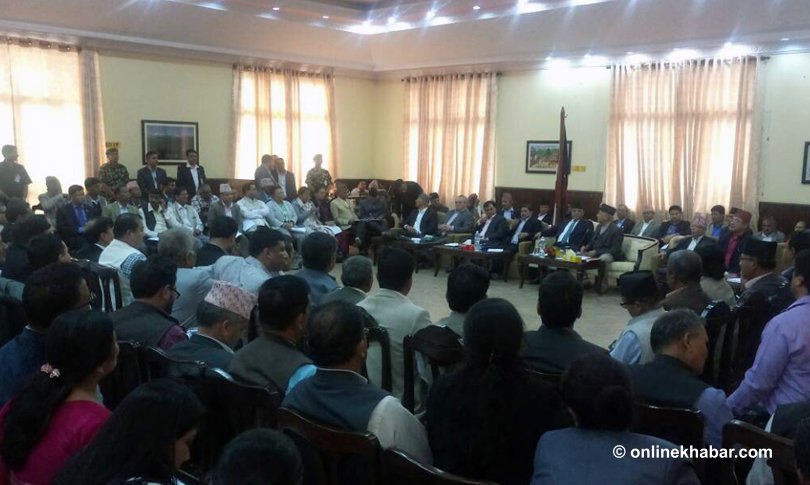 Oli and Dahal will jointly lead the party as co-chairpersons till it will hold its first general convention. They will preside over party meetings in turn.
The two parties had contested last year's provincial and parliamentary elections jointly with a single manifesto promising they would unify at the earliest and lead the country towards prosperity. Fed up with unstable politics and frequent government change for over two decades, people apparently had high hopes on them and hence believed their promise.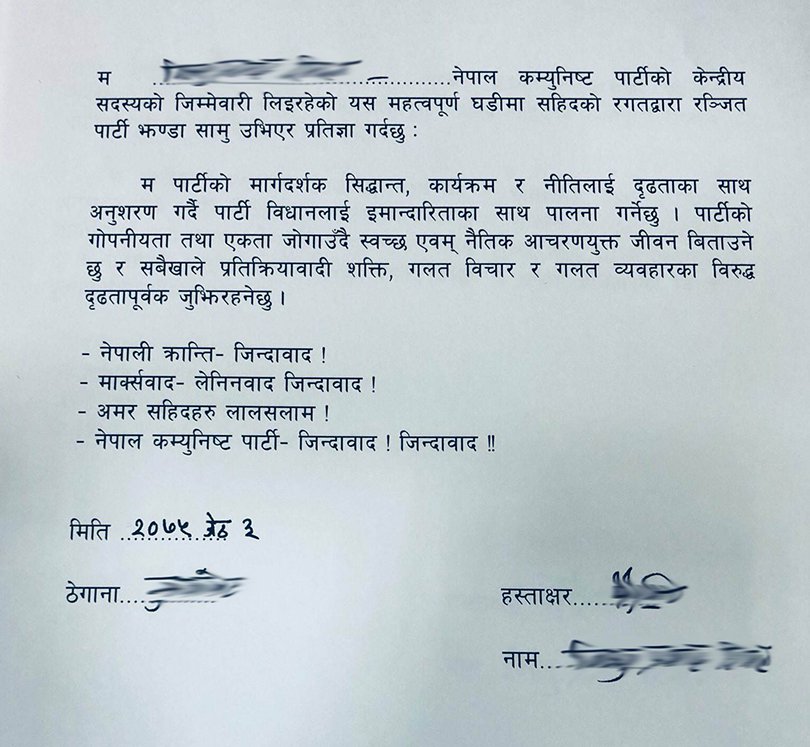 Consequently, the alliance secured a historic landslide victory in the Federal Parliament as well as six of seven provincial assemblies, which further put pressure on them to merge at the earliest.
The leaders have already finalised organisational structures of the new party including a nine-member 'high command', 45-member Standing Committee and 441-member Central Committee.
The new party has already filed an application at the Election Commission for registration.