Amit Pratap Shah is neither an artist by profession nor an art critic. Nevertheless, he says he is determined to make a contribution to the Mithila art landscape internationally.
"I got fascinated and inspired to work and contribute to Mithila art after looking at an art piece by curator John Guy in Metropolitan Museum of Art, New York," Shah says, "I wanted to make a difference to make the art form known to many, if not all, and recognise our talented artists."
Shah says he is interested in this art form also because the artists are majorly women, who paint on the walls of their houses, never on an international platform or for economic benefits.
Hence, Shah, currently residing in the United States, established the Mithila Centre USA, which is hosting the Mithila Festival USA 2021 currently. The event opened coinciding with the New Year in Nepal on Wednesday will last until Saturday.
The event, which the organisers say is more than an exhibition, has 'Art for SDGs: the Mithila Heritage' as its theme and hopes to give better exposure and create dialogue about Mithila art as well as the artists at the international level while the artists lament its status at home.
Taking Mithila art at the global level
The festival features 11 well-known and new Mithila artists, who reside in villages and cities of Nepal and abroad. Shah shares it has a lot in store for the artists and the audience. "We have live solo exhibitions of all our artists, auctions, panel discussions and interactions, online food exhibition, as well as many cultural, literature and programmes that highlight and promote Mithila art."

Artists are also hopeful and excited that such international events will be a good boost to make people, globally, aware of the art form and Mithila artists. "We hope such events are organised more often, rather than annually," shares Sweta Jha, a Mithila artist currently based in Singapore.
The festival also celebrates the Nepali New Year, a local celebration of King Salhesh Jayanti (a prominent king of the Mithila region), Jude Sheetal (Maithali New Year) and Salhesh Phuulbari Mela (to mark the bloom of a kind of orchid).
The first edition of the festival was in 2019 at UN headquarters, the first of its kind among the Nepali diaspora.
Art and development
The primary motive of the festival is to promote Mithila art and culture. But, the festival has also always incorporated a few of the sustainable development goals 2030 (SDGs 2030), says Shah.
"This year's festival is including SDG 3 (good health and well being) and contributes to community awareness regarding Covid-19 precaution and prevention measures, through art. All artists have included one or more art on this theme," explains Shah.
He adds, "We are also looking forward to empowering the women who are restricted to their homes or rural areas and spend their lives without ever learning to speak about their art, how to market them or how to earn from their skills," he says, adding 10 of 11 artists they are featuring are women, eight of which are from the rural Terai region.
The majority of women participating are not even fluent in speaking Nepali, let alone English, to talk about their art, meaning the organisers fear some miscommunications.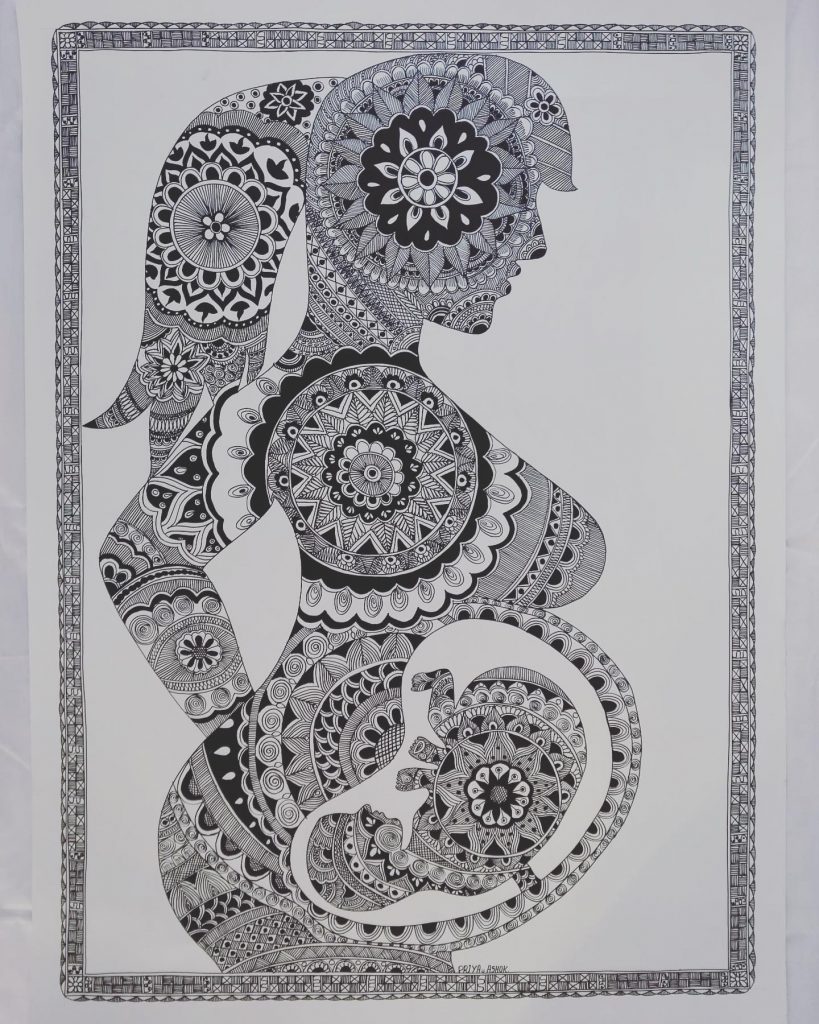 "Yes, we have considered that as well. We collaborated with the Janakpur Women Development Centre (JWDC) in Kuwa village to reach out to the women, talk to them about their art and make a feature video that highlights their lives, artistic journey and the art they are presenting," Shah informs, adding, "The video will be played during our live sessions, for people to understand and start a dialogue about their works." Meanwhile, the local team will also be facilitating them for live zoom sessions.
The whole experience will help build women artists their individuality, express their visions, give them professional break and empower them financially, claims Shah.
Beyond the festival
It is not only the women who benefit from the event. SC Suman, the only man featured in the festival, says the festival will leave a positive impact on the development of Mithila art overall.
"Maybe not immediately, but such events are sure to bear results. The feedback has been very positive so far. And, people are also recognising the existence of Mithila art."
But, he says, a lot still needs to be done to celebrate Nepali art and give the ethnic diversities equal exposure and promotion. "We see a lack of active efforts from the government's side. There are a few museums in the centre; none celebrates Nepali art or Mithila art to be precise," he says, "Only after we recognise and celebrate the artworks of three generations can we say that we are recognising the art form. People will understand it more."
Suman points out that Janakpur, the capital of Mithila art, is lacking exposure as well. "People visit the place as a religious heritage site, but for those who visit, there is no art museums or galleries. Such outlets are necessary for them to appreciate Mithila art that is a very big part of the culture and heritage of the place."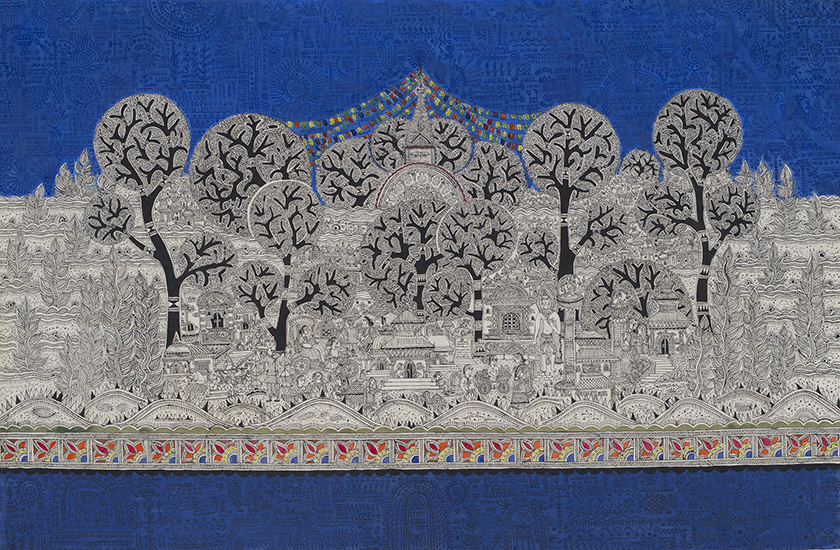 Shah also has realised that despite the increase in exposure and dialogue, there is a lack of understanding in people about what Mithila art is. "There are Mithila artworks in galleries abroad with museums dedicated to the art form. But, the national efforts seems to be minimal. We still have to promote the art individually. Our efforts give the platform to discuss and encourage, but we cannot expect the jump."
Jha also agrees there has been a lack of effort to promote Mithila art and stresses that the journey can be difficult. "When I first moved to Singapore and decided to pursue Madhubani art professionally, in 2005, there was zero recognition for the art form. No gallery or people knew about it. I have my own gallery now, and people here know the art and associate it with my name, which I am proud of," she says, "People like the style, with big eyes, colourful patterns, and themes. But, we can still work for more recognition."
"To gain more recognition, Mithila art should not be limited to walls or floors. There are initiatives that are taking the art to canvases, household items and so on. This is a good move towards the expansions," shares Suman, who has been pursuing Mithila art for more than three decades now.
To this, Jha adds that they also need to teach people about art. "I have been teaching Madhubani art online to people of different nationalities. The classes have frontline workers as well, who have been getting that outlet from the art for the stress and burnout from working in the Covid-19 environment."