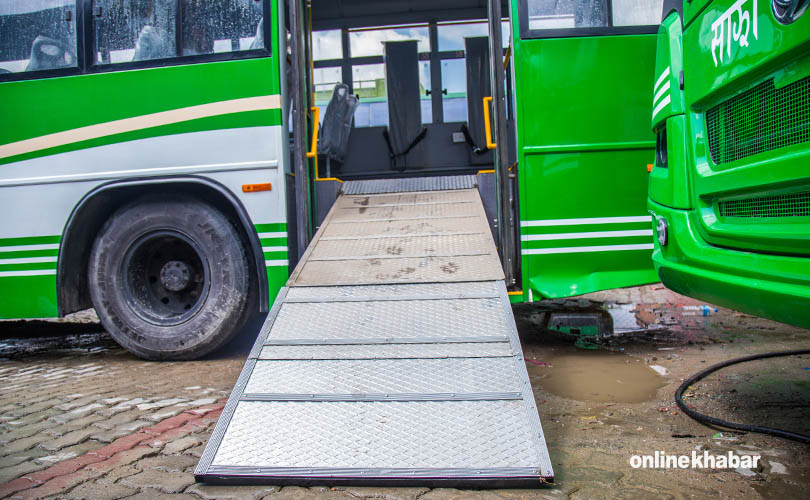 A five-decade old cooperative public transportation organisation running services in Kathmandu is soon to launch a fleet of first disabled-friendly buses in Nepal's capital.
According to Sajha Yatayat, which was revived in government participation four years ago, 15 of the 30 new EURO III buses being added to the fleet have arrived from Maharashtra, India, where they were assembled.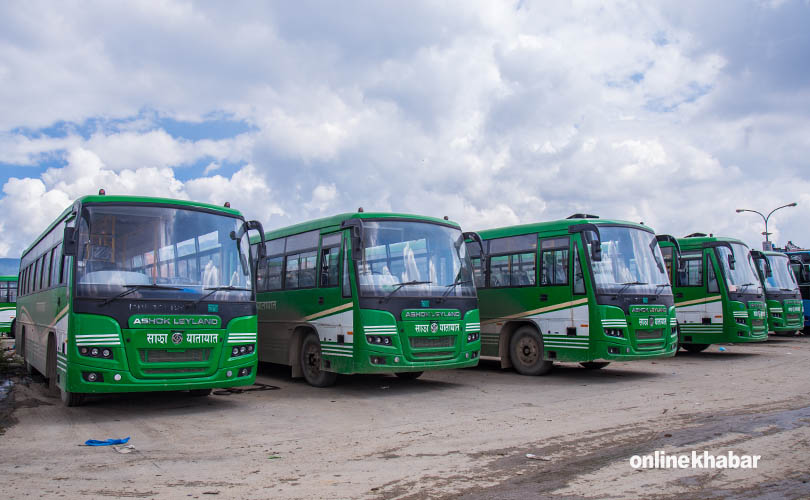 Kathmandu Metropolitan City invested shares worth 100 million rupees for procuring these buses. The new buses have two doors. Through the rear door, wheelchair users can easily embark on and disembark from these buses. Each of the 40-seater buses have 25 straps. The buses have TV sets and CCTV cameras installed.
Sajha is yet to receive route permits for the buses.