For the past few years, January 1 is unofficially celebrated as the Nepali Topi Diwas (Nepali Cap Day). Every year, most Nepalis are seen coming out flaunting either 'Dhaka' topi or 'Bhadgaule' topi.
Whereas there are questions about the Nepaliness of Dhaka topi, it is not the only Nepali topi that Nepalis have been using for centuries. There are numerous other topis belonging to different ethnic groups in Nepal.
If you wish to know what other caps are, here, we bring the list of caps worn by different ethnic communities of Nepal:
1. Paga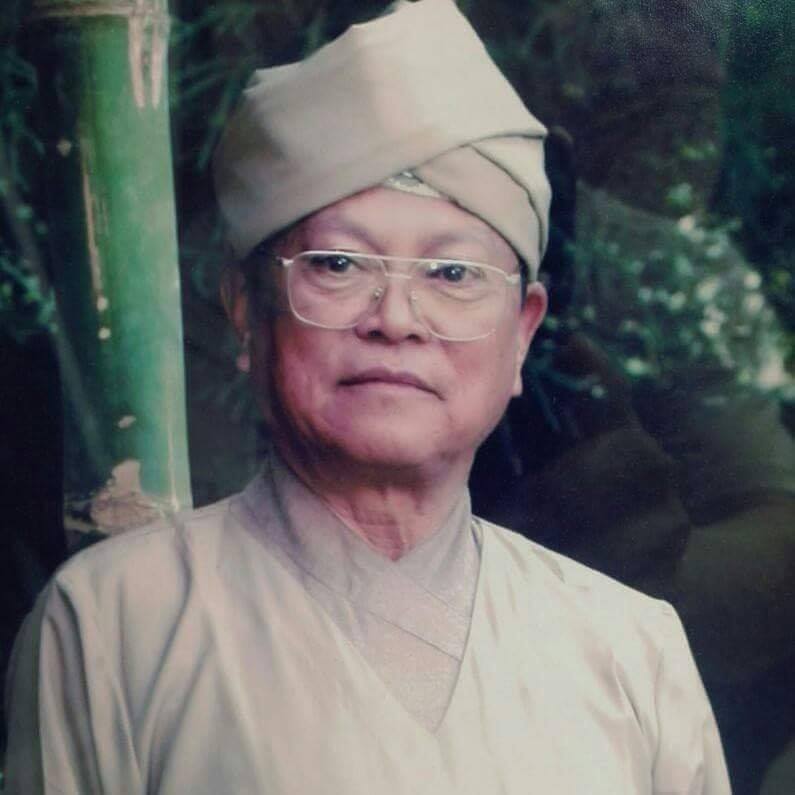 Paga is traditional headgear for Limbu men. It is a type of cap that is pointy and is tied at the back with long strips. Paga is usually white or cream in colour and is very different from regular Dhaka topi. Besides this Nepali topi, many Limbu men also flaunt Dhaka topi with their traditional attire.
2. Shyamu/shyamung
Shyamu or shyamung is a typically tall, cylindrical hat worn by both Sherpa men and women, but majorly by women. The brim of this Nepali topi is made out of wool and is usually parted facing upwards or the crown of the hat. The crown of the hat is generally colourful. Apart from this, Sherpa men also wear fiwgsya or thangsya, which basically is a hat with a stiff brim that is slightly curved on the sides.
3. Majetro
Majetro is a shawl or headcloth worn by Magar as well as Tamang women. Whereas Magar and Gurung men usually wear typical Nepali topi (Dhaka/Bhadgaule topi), women in these communities cover their heads with a shawl and tie the two sides of the shawl at the back of the head.
4. Woollen caps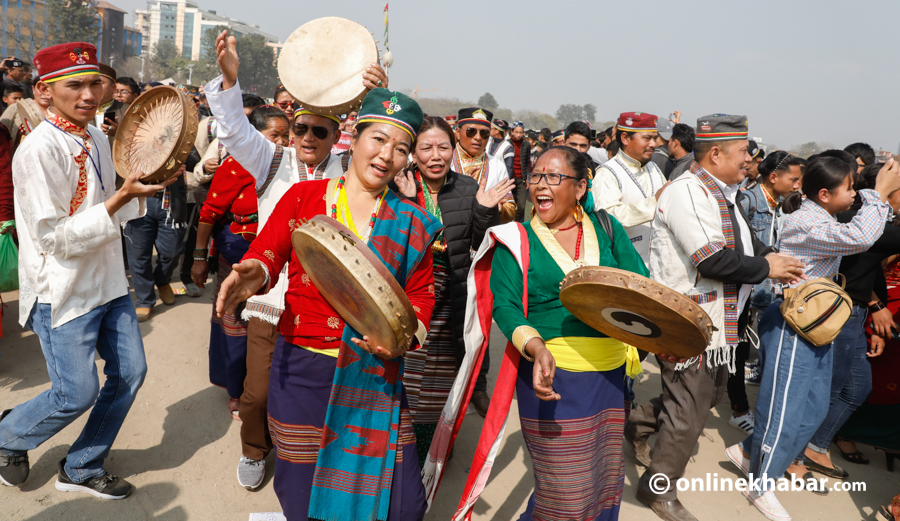 Both Gurung men and women wear a unique kind of woollen cap. The colour of this Nepali topi may vary from green to red to blue and others. The cap is bordered with colourful stripes and looks like a hat without a brim.
5. Bamboo hats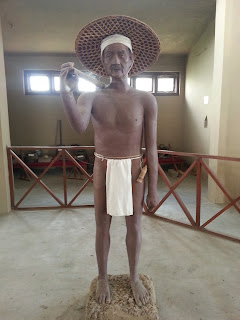 Bamboo hats are a type of hat made up of bamboo and dried leaves and usually worn by Tharu men. This hat is usually worn while working in the field.
6. Paag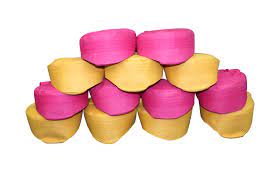 Paag is the traditional Nepali topi of Maithali people living in Nepal as well as India. It is a symbol of pride and honour in the Mithila region. Paag comes in different colours including red, mustard, and white. The colours carry a lot of meanings. For example, a red paag is generally worn by the bridegrooms or boys during their bratabandha whereas elder people wear white paags.
7. Bhadgaule topi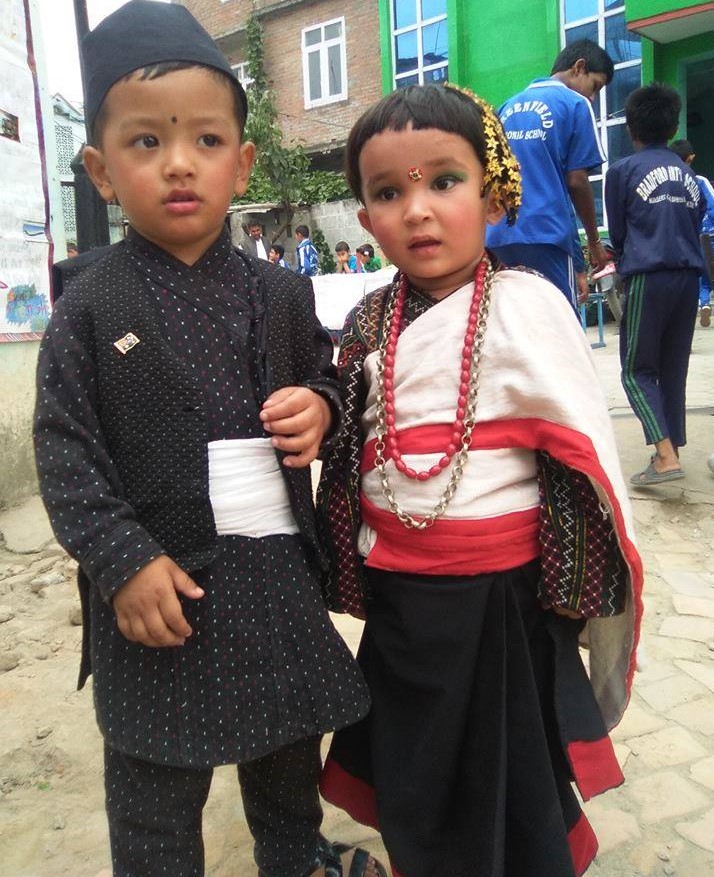 Bhadgaule topi is worn by everyone, but specifically by Newa men. This Nepali topi got its name from the old name of Bhaktapur, i.e Bhadgau. The shape of a Bhadgaule topi is very much similar to that of a Dhaka topi. The only difference is the fabric used and the colour (as the Bhadgaule topi is black).
Birke topi worn by poets like Moti Ram Bhatta and Bhanu Bhakta Acharya is also considered a slightly different version of the Bhadgaule topi.