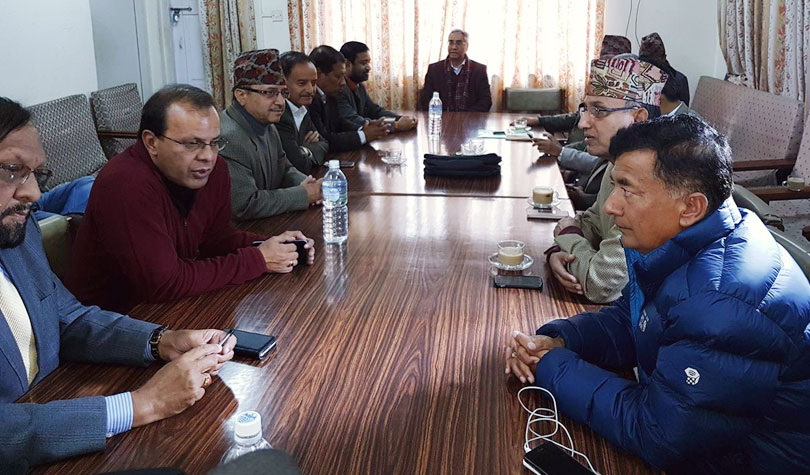 Kathmandu, April 30
The ruling Nepali Congress party on Sunday decided to make maximum efforts to convince the main opposition CPN-UML for endorsement of the constitution amendment bill being discussed in Parliament.
A meeting of the party's Parliamentary Party meeting made the decision as the UML had played an important role in the promulgation of the constitution, according to a leader.
The biggest party in Parliament has been arguing that the UML should back the bill as it was meant to make all parties take part in the local level elections.
NC President Sher Bahadur Deuba had met UML Chairman KP Sharma Oli to convey the same message on Saturday, but Oli had rejected the request claiming the bill would deprive local level representatives of their rights.
Meanwhile, the party is planning to finalise names of its contenders by Monday for the first phase of local level elections on May 14, to be held in provinces 3, 4 and 6.