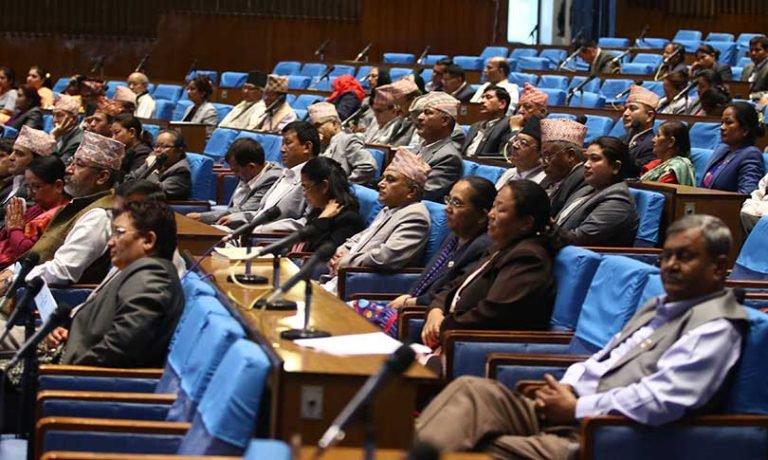 Kathmandu, July 16
The main opposition Nepali Congress obstructed the House of Representatives meeting on Monday after the government tried to begin the process to endorse the controversial Medical Education Bill without taking the party into confidence.
As soon as the meeting began this afternoon, lawmakers of the party stood up from their chairs in protest. Then, Speaker Krishna Bahadur Mahara asked lawmaker Min Bahadur Bishwakarma to express concerns of his party.
Bishwakarma told the House that the government drafted the bill in a way that it would revive problems in the sector. He also demanded that the government immediately take initiatives to save the life of medical education reform activist Dr Govinda KC, who has been staging an indefinite hunger strike in Jumla, as his health condition has worsened.
He announced that the House could not take its regular activities ahead as the government presented itself very irresponsible. Then, all opposition lawmakers stood up again in his support, halting the House business.
Meanwhile, Speaker Mahara drew the attention of the government to the health condition of Dr KC.