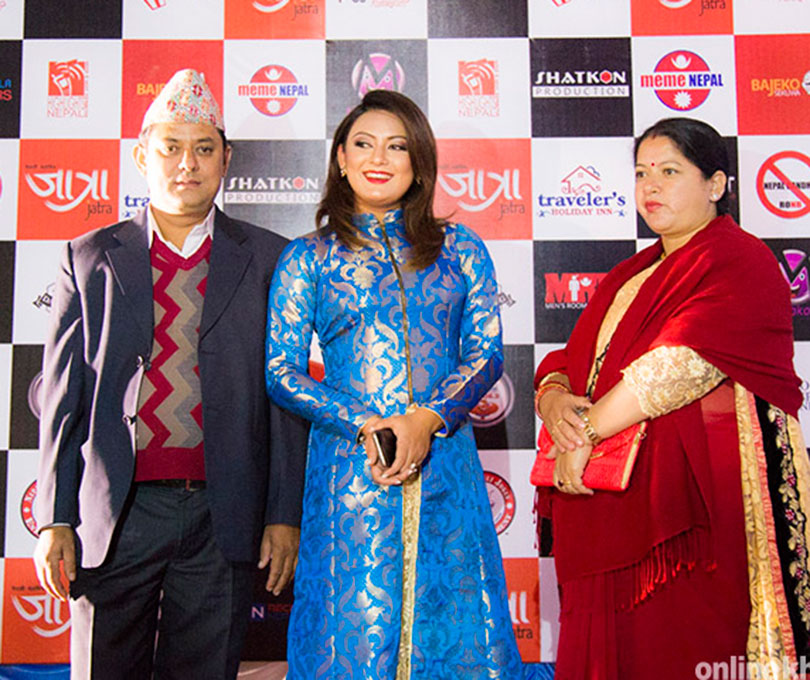 Kathmandu, November 13
Director Pradeep Bhattarai's latest comedy 'Jatra', which premiered on Friday, has opened to housefull weekend in Kathmandu.
Shows for the movie around town recorded 60-70 per cent occupancy on Friday. However, the figures picked up on Saturday following good reviews from the press and word of mouth publicity.
"The audience has appreciated hard work we put into the movie," Bhattarai, who worked with veteran comedians Madan Krishna and Hari Bansa for over a decade, told Onlinekhabar.
The producers have already crossed break-even point, says actor and financier Rabindra Singh Baniya.
The film, based on a 'luck by chance' story of ordinary Kathmanduites features Bipin Karki, Rabindra Singh Baniya and Barsa Raut (pictured above) in lead roles.