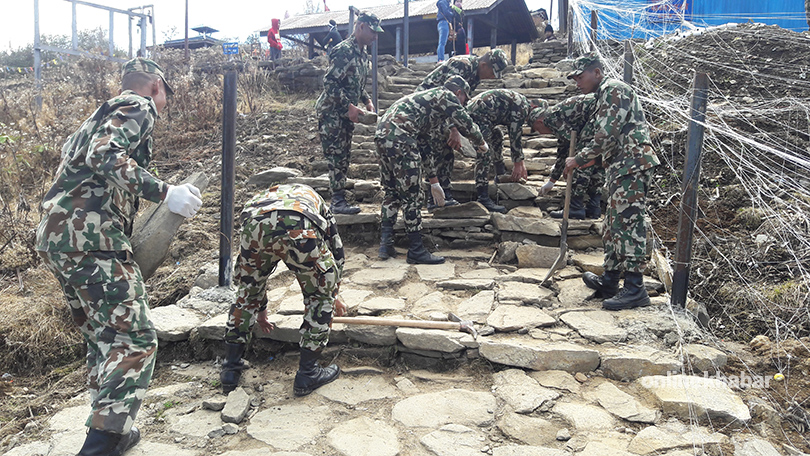 Kathmandu, May 4
The Nepali Army has completed the construction of as many as 26 road projects across the country so far.
As per the development and construction directives of the Nepal Army, the army has constructed 1048 kilometres of road. Most of the projects were constructed in rural and hilly districts.
The forcehas constructed various road sections including Surkhet-Jumla, Nagma-Gamgadhi, Besisahar-Chame, Musikot, Musikot-Burtibang, Baglung-Beni-Jomsom, Jomsom-Korala, Chhinu-Jajarkot, Salyan-Musikot, Abuwa-Bhachchek, and Gorkha-Arughat.
Thearmy also constructed tunnel for Nepal-Tarai fast-track, Gorkha-Manakamana road, Champapur-Barahakshetra alternative road, entrance of Upper Tamakoshi hydropower among others.
However, major other projects including the Kaligandaki corridor, Karnali corridor, Trishuli-Syaprubesi road, and Gorkha-Arughat-Lorke road are yet to be constructed.
RSS