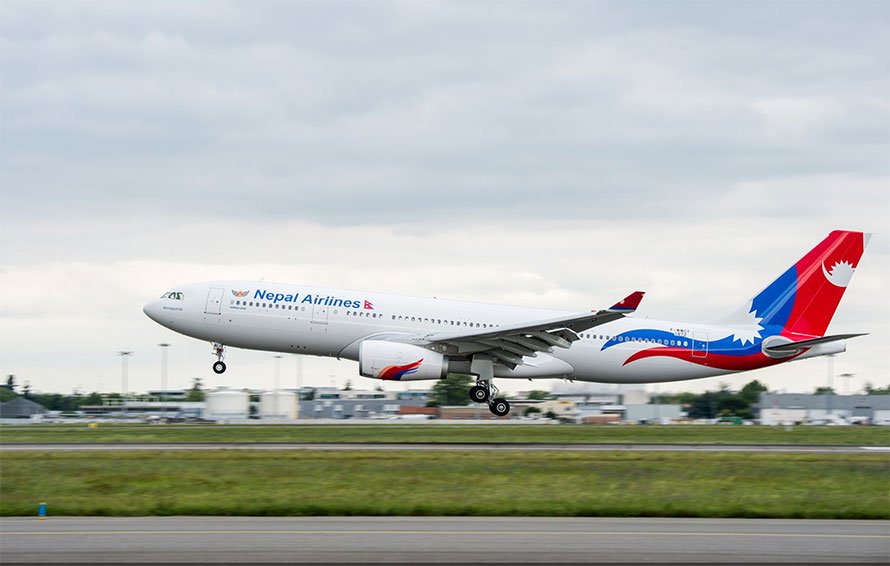 Kathmandu, March 27
The government of Nepal is sending a wide-body aircraft to Guangzhou of China this Saturday to fetch various medical equipment necessary for the test of coronavirus infection and the treatment of infected patients.
The government decision comes at a time when the doctors and medical institutions have been complaining of the lack of basic supplies such as personal protective equipment and test kits to deal with the suspected cases.
The government is bringing all the essentials including the PPEs, test kits and ventilators on the Nepal Airlines Corporation's A-332 aircraft.
Earlier in February, the government had urged the NAC's aircraft to evacuate175 Nepalis from Wuhan, the epicentre of the coronavirus crisis.
Recently, the Chinese government, which has significantly controlled the spread of infection in the country, had asked Nepal if it needed any kind of support from the northern neighbour.   A few days ago before that, Chinese Foreign Affairs Minister Wang Yi had telephoned his Nepali counterpart Pradeep Kumar Gyawali and assured that China was ready to support Nepal whenever needed. When China was fighting with the crisis, the government of Nepal had gifted 100,000 masks as a gesture of its solidarity in the fight.