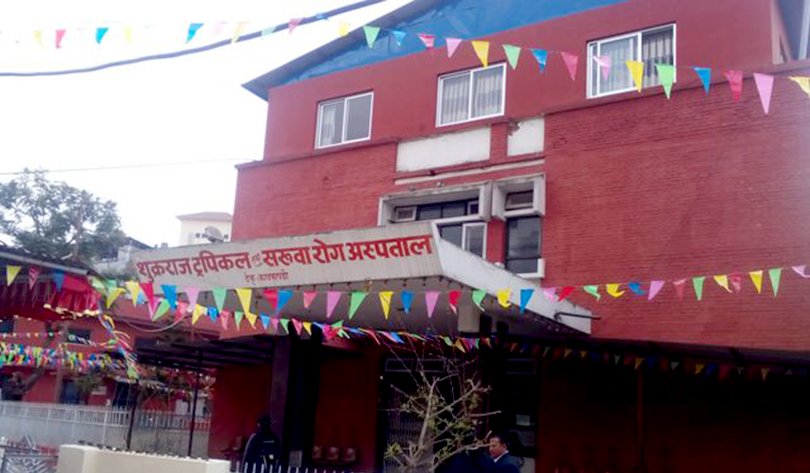 Kathmandu, March 25
Minister for Health and Population Bhanu Bhakta Dhakal informs that the third Covid-19 patient had also returned from Dubai of United Arab Emirates on March 19.*
After arriving in Kathmandu, the 32-year-old man from Dhading was straying at a hotel in Kathmandu. After feeling uncomfortable, he had gone to the Shukraraj Tropical and Infectious Disease Hospital in Teku of Kathmandu.
Nepal's first two Covid-19 patients had also recently returned from foreign countries. The first case had returned from China and the second from France via Qatar.
(Updated at 4:50 pm and 7:00 pm)
—
Nepal reports third coronavirus positive case
Kathmandu, March 25
Nepal has reported the third coronavirus positive case on Wednesday.
A patient at the Shukraraj Tropical and Infectious Disease Hospital tested positive for the virus today. The information officer at National Public Health Laboratory, Rajesh Kumar Gupta, says so far 687 people have been tested for the virus in Nepal. Of them, 684 tested negative.
Just two days ago, the Ministry of Health had reported the second case in a 19-year-old student who returned from France via Qatar last week. The first case, reported in January, is said to be already recovered.
Details to follow.
—
* Earlier, the minister had told the press that the patient had come to Nepal from Qatar. Later, the ministry corrected that he had come here from the UAE.