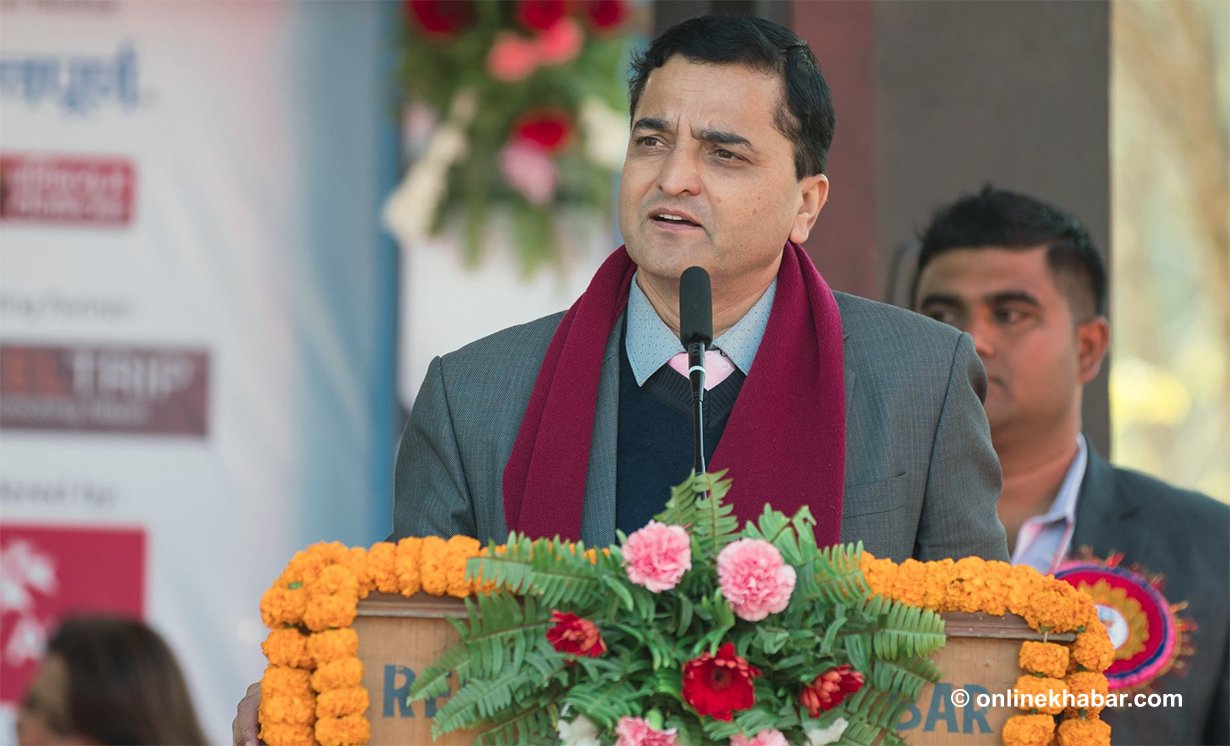 Kathmandu, February 19
The government has decided to launch a drive to tell the world that the country is free from the novel coronavirus epidemic so that it can attract as many foreign tourists as possible during the ambitious Visit Nepal Year 2020 campaign.
A meeting chaired by the Minister for Culture, Tourism and Civil Aviation Yogesh Bhattarai made the decision on Tuesday, the ministry informs. The decision is made after the epidemic's emergence as a global threat seriously hit the government's campaign of welcoming at least two million tourists in the year. The number of foreigners visiting Nepal has decreased in this January from the figure for the same month last year.
The ministry says it will make audiovisual contents in English, Chinese and Hindi languages and broadcast them on the international media. Minister Bhattarai has directed the officials to make the contents ready in the next three days.
The government has prioritised the campaign's promotion in China as the ministry's decision reads that it will create messages that Nepal is hopeful of China's soonest overcoming of the crisis and it is eager to welcome Chinese tourists.
The ministry plans to broadcast such contents on websites and social media outlets of the Nepali government agencies and diplomatic boards and other government and private organisations of the tourism sector.
Meanwhile, social media users have criticised the government's decision citing it tried to create a sense of false security as Nepal also faces the threat.