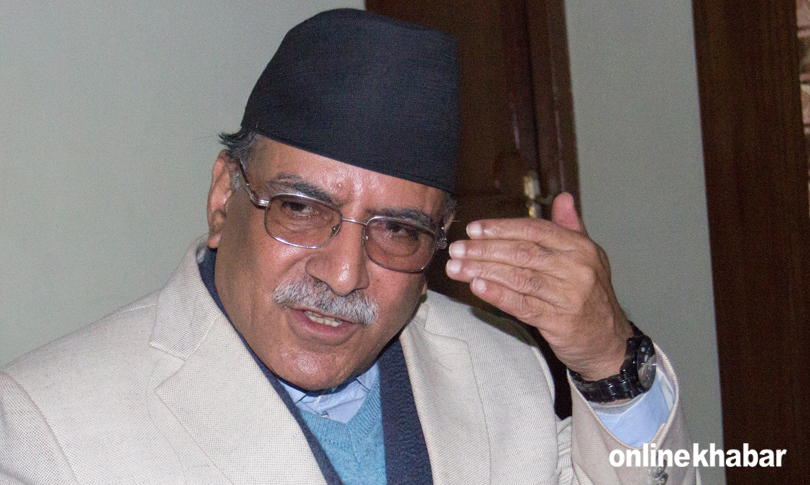 Kathmandu, January 4
Prime Minister Prachanda has indicated that his government will push the Constitution Amendment Bill in the Parliament.
Prachanda said the Supreme Court ruling, which came in response to a writ against the government-sponsored Bill, will remove obstructions in the House.
Notably, the apex court stopped short of issuing an interim order in response to the writ against the Bill. After this development or lack of it, opposition parties, including the main opposition CPN-UML, appear positive when it comes to reopening the House.
However, the court has reminded all concerned not to go against Article 274 of the Constitution, which states that a nod from the provincial assemblies concerned is a must for effecting changes in boundaries of the provinces concerned. In its ruling, the court reminded that it can declare any move that is against the Constitution null and void.
Pointing at this premise, opposition parties have argued that the government cannot push ahead the amendment proposal, which basically aims to change provincial boundaries.
Talking to journalists at Baluwatar on Wednesday morning, PM said: Leave aside whatever the Supreme Court said in a bid to bring parties together. The Parliament has opened now, there will be discussions (on the Bill).
Basically, the court ruling has encouraged parties to reach a political understanding, he said. PM said: I have been striving for consensus. The situation has shaped up in such a way that opposition parties have the compulsion to reopen the Parliament and Madheshi Morcha has the compulsion to stand in favour of the Constitution amendment proposal. There will be a political understanding very soon.
Asked how the government will get a two-third majority in support of the Bill, PM said: All this will be clear when the Bill is put to vote after discussions on the proposal. We registered the proposal as we were confident of getting a two-third majority.
When pointed that opposition parties have 201 lawmakers, which is a little more than one-third of the Parliament's total strength, PM said: That's why I am asking the parties to opt for a vote on the Bill.