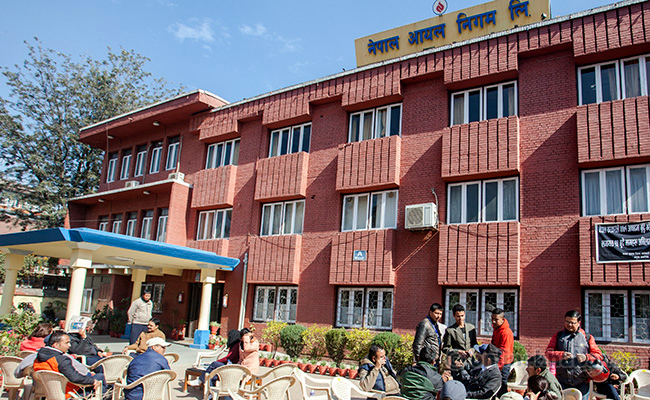 Kathmandu, November 23
The Nepal Oil Corporation says it is sustaining at the loss of Rs 550 million a month. The government-owned fuel distributor says the loss is attributed to its inability to adjust the price as per changes in the prince in the international market.
The Corporation buys fuel from the Indian Oil Corporation directly.
Deputy Executive Director of the Commission, Nagendra Shah, says the Corporation incurs the loss of Rs 3.98 in selling a litre of diesel. The loss in a litre of petrol is just 14 paisa whereas it is as high as Rs 15 in kerosene.
Likewise, the Corporation sells a cylinder of liquefied petroleum gas at the loss of Rs 237.67.
Earlier, in the first week of November, the Corporation had decided to hike the price of petroleum products. However, Prime Minister Sher Bahadur Deuba had directed the Corporation to withdraw the decision claiming it would not give a positive message ahead of polls.