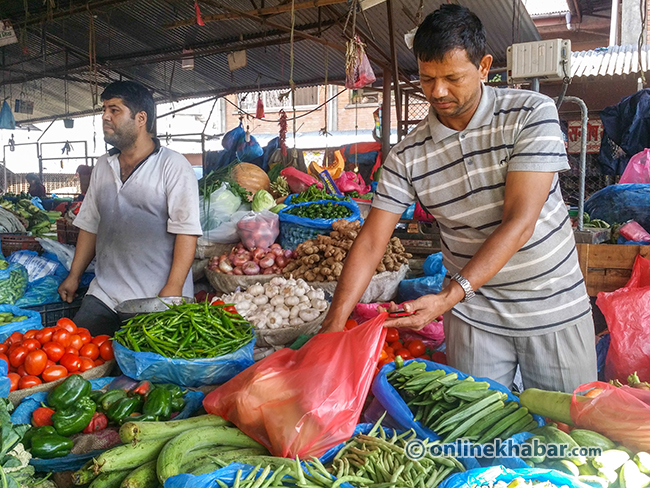 Kathmandu, September 14
Nepal is dependent on India for the supply of vegetables during the festive season of Dashain and Tihar every year, says the central bank of country.
Nepal Rastra Bank's data from past three years show that Nepal imports vegetables worth Rs 1 billion to 2 billion in the period of one month from mid-September to mid-October every year as the greatest festival of Nepalis, Dashain, falls in between.
While the value of annual vegetable import stands at Rs 10 billion, almost one fourth is bought in this period.
Though the demand for vegetables comes down in Kathmandu Valley this month as thousands of people leave the Valley to their family homes, the demand goes up in every other place, according to traders.
Likewise, the demand for some specific vegetables including potato, onion, okra, bitter gourd and lemon will increase everywhere, according to them.
The traders have said the price of most vegetables will not significantly come down as expected in this festive season.