Vinajayak Jaya Malla started his mountain guide training in 2009. Having worked in the mountains, Malla knew that to stand out from the crowd and to become a good guide for his clients, he needed extra training. For the next nine years, he toiled hard training in mountains, both small and big, across Nepal battling extreme weather, learning basic and advanced mountaineering skills.
Battling extreme winter conditions in areas like Langtang and Manang, where he honed the art of rock, ice and snow crafting, Malla topped his final assessment of his NNMGA/IFMGA training making him a recognised mountain guide both nationally and internationally
"It took me a while, but I finally got there.," says Malla. "Had trouble with finances, but it's been worth everything as it will bring me a wide range of opportunities in the future."
Malla is one of 70 odd Nepalis who have been recognised by the International Federation of Mountain Guides Association (IFMGA). This recognition they get through Nepal National Mountain Guide Association (NNMGA) has brought them more clients, better opportunities which include climbing in Europe, South America, North America and Antarctica and most importantly better remuneration as they are the only recognised mountain guides in Nepal.
But, things are now changing. The Department of Tourism, through the Ministry of Culture, Tourism and Civil Aviation, released a statement about the passing of a new law that will recognise red book holders of the Nepal Mountaineering Association as mountain guides.
While this has been seen as great news by many from the mountaineering sector, the NNMGA, which has been trying to set a benchmark, is concerned that the government and the Department of Tourism are undermining their work and trying to tarnish the sector by handing out mountain guide certificates to anyone.
The crux of the conflict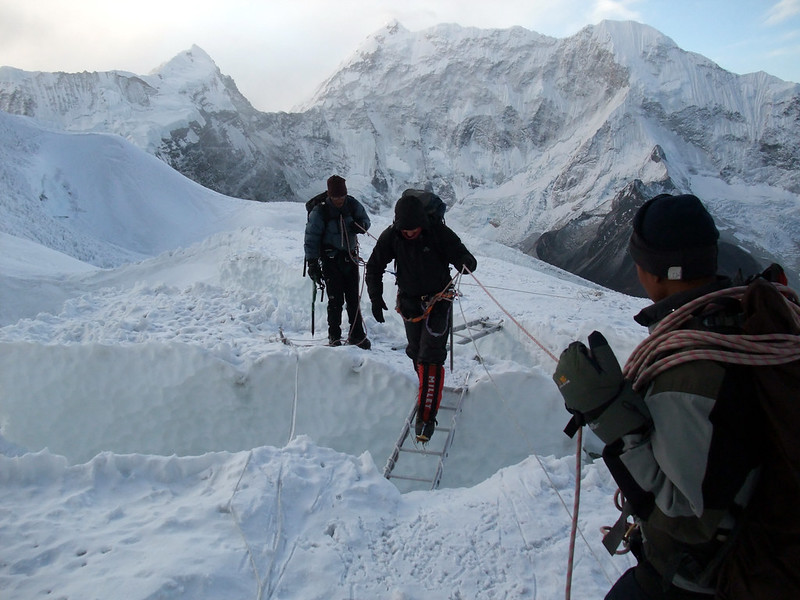 "The NNMGA gives licences based on training and tests," says Ang Norbu Sherpa, the association's president. "This is not a mountaineering training course. It is specific for guides because it takes a lot of training and wherewithal to become a guide."
But, according to the new rule, anyone who possesses a red book provided by the NMA will be recognised as a national mountain guide. The NMA hands out three types of books to people who work in the mountains for data and insurance purposes.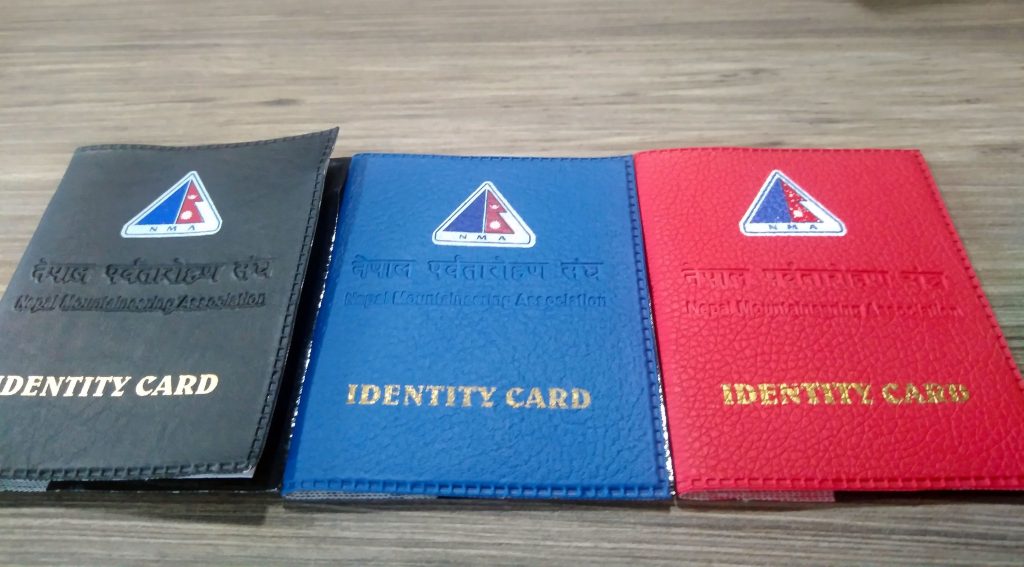 The first is a black book that is given to the kitchen and support staff who work in the high altitude areas. If a person works and renews this book for two years in a row, that book is upgraded to a blue book, which recognises the person as a support climber. The book can be upgraded to a red book, which gives the person the title of a sirdar (expedition leader) who manages all the other Sherpas in a climbing expedition or trekking group.
"We are just trying to recognise the mountaineers who have done so much to the sector," says Meera Acharya, the director at the Department of Tourism's mountaineering department. "These people have sustained the industry so we cannot avoid what they have done for the mountaineering sector anymore. This is a way to respect them and help them."
The NNMGA, aware of this, welcomes the government's plan of recognising the climbers, but most of its members say that red book holders should be called 'expedition guides' and not 'mountain guides' as the term 'mountain guide' is vast.
"The role of a mountain guide is more than just managing logistics," says Tenzeeng Sherpa, the treasure at the NNGMA. "It takes a lot of hard work to learn ethics and the code of conduct of becoming a mountain guide as they need to work under pressure and make decisions according to the situation."
International standardisation vs national recognition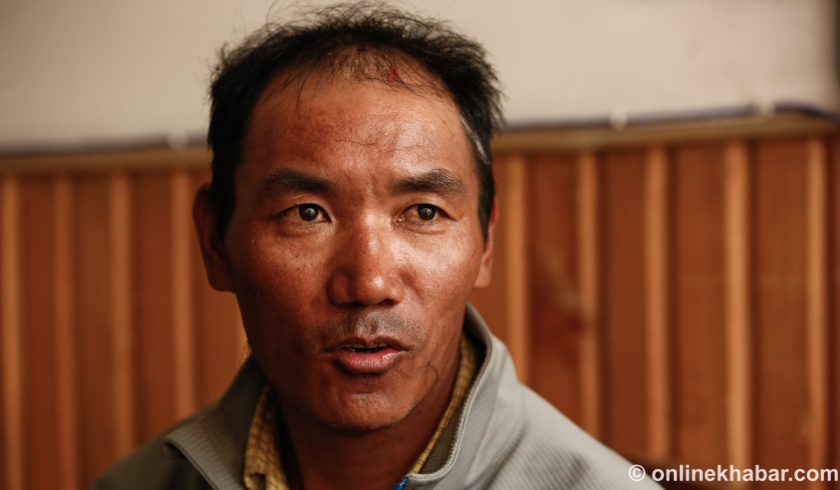 Tenzeeng says that the reason why the NNGMA is concerned is it, as an organisation, wants to make mountaineering safe and create guides who can be trusted internationally. He says that Nepal producing these mountain guides who have experience in tackling complicated situations will help create opportunities to cater to high paying clients. Currently, all the high paying clients bring mountain guides from other countries because most do not trust Nepali guides.
But, record-breaker Kami Rita Sherpa says that this is just an assumption and statements like these undermine the efforts of people like him.
"I'm not a certified international mountain guide, I never have been and never will be, but people still come and ask me to guide them to the top," says Kami Rita. "This is a positive step which will do good for the mountain sector, which is why I fully support this decision."
The NMA also is positive about the move as it says this new rule, which had been lobbied by it for years, has finally been put to practise.
"They are international mountain guides. These are national mountain guides. There is a difference as they will always be on top. But, the rule will recognise them both as Nepali and international mountain guides, which is good for them," says Santa Bir Lama, the president of the organisation. "But, I don't understand their problem with recognising these climbers, some of whom have given their all to the sector. I feel this is unwarranted."
Risks and assurances
Another concern from the NNMGA was about people who have not climbed and were idle and still renewed their red book could become mountain guides. This they say is dangerous as it might tarnish the reputation of Nepali mountain guides in the international community.
"A red book is given to all Everest summiteers. If that is the case, everyone will come claiming that they are mountain guides and that, in the long run, will create a lot of problems in the mountain," says Tenzeeng.
But, the NMA says that people who are not climbing actively will not be getting the licence. Even if they do get the mountain guide certification, their clients who have access to their climbing history will not choose such a person.
"You are climbing in the death zone. You will want an experienced head with you. If a person chooses someone with minimal experience just because he is cheap, that is on the climber, not on the NMA or the government," says Lama.
Kami Rita also echoes Lama. He goes on to say that the NNGMA, which has little over 70 climbers, cannot sustain the industry and welcomes the government decision as it is an upgrade.
"We are called porters by foreigners. Even though we do so much work, we are still tagged as people who carry stuff. I'm positive that this recognition will bring about a positive change," he says.
Inter-agency tussle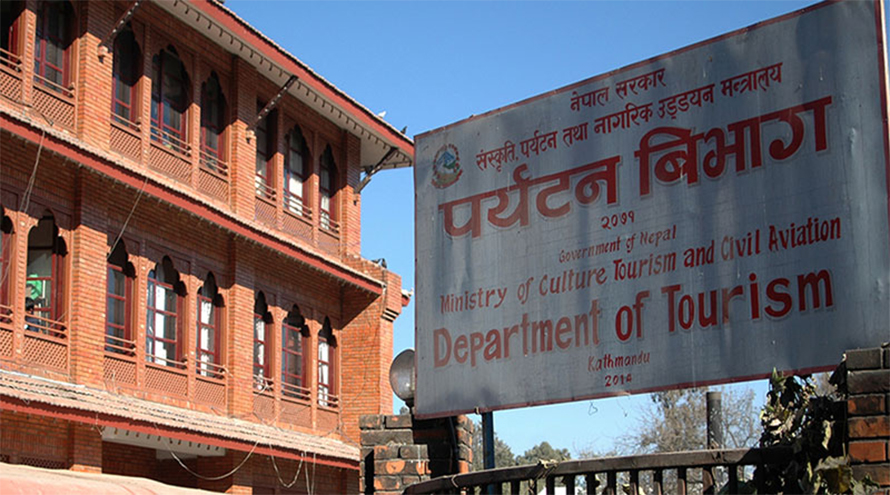 An NMA member, who did not want to be named, says that the NNMGA was trying to undermine the work of the 2,000 climbers who sustain the sector and had intentions of closing the NMA as it wanted to run a monopoly in the mountain sector.
"Of course, we are angry. This is one good thing that is happening to us and they want to take this away from us," he said. "If you look at Everest, over 1,000 of us go and work there. The NNMGA only has maybe 10 who go work at Everest."
He adds that as the NMA members work in Nepal, the rules and laws must be made taking them into consideration.
"If they want, they should go abroad to guide. They are international guides, right," he questions, adding many of them would not even last a few days above camp 2 on Everest."
When asked if the mountain will be safe even with untrained guides on the mountains, Lama and Kami Rita along with other members of the NMA say that it will. They question if members of the NNMGA has conducted any rescue operation and add that not one of them had even been a part of the fixing team on Everest.
"They will use the ropes that we fix and climb to the top," says Kami Rita. "If they are that trained, why don't they fix ropes? I'm up for a competition with them you know. And I'm sure that non-internationally certified mountain guides will win."
The NNMGA members also say that they understand how good climbers they [those advocating for the new rule] are but question if they are as good a mountain guide.
Another concern they have is who will take action if anything bad happens in the mountains. As an organisation, the NNMGA takes action against any members who does something wrong in the mountain. But with 2,000 new mountain guides being added, they question who will be responsible for them.
In response, the Department of Tourism says it along with the government of Nepal will take action as it is the body that is handing out these mountain guide certificates.
"As the regulatory body, that is our job," says Acharya.
But, the NNMGA says that as the department's liaison officers do not even go to base camp, the chance of it taking action is highly unlikely.
Meanwhile, the NNMGA on Monday filed a writ petition opposing the decision.