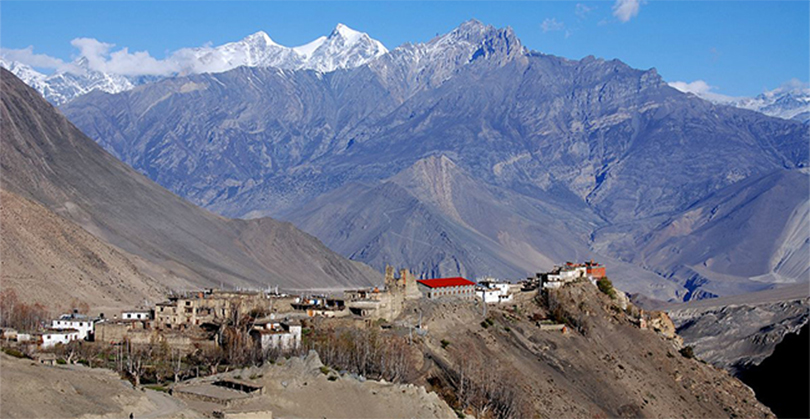 Mustang, June 28
A Nepal government team has reached Mustang for studying the possibility of extracting fossil fuel and mining salt.
A 22-member team under Minister for Industries, Som Prasad Pandey, arrived in the district on Monday, accompanied with officials from the Department of Mines and Geology as well as the Department of Small and Cottage Industries.
At Muktinath, the team has studied the possibility of extracting oil. Rajan Poudel, chief of the mines and geology department, said flames burning in water may be an indication of gas deposits underneath.
Extracting oil does not appear that difficult here, Poudel said, adding that the government is taking special measures for the same.
In Kag Khola, there's flame burning eternally, according to locals. It smells like petroleum products, they say.
After Muktinath, the team will observe salt deposits at Tetang of Chhusang VDC. The deposits have remained shut for years.
The team will hold discussions with locals on mining salt. According to Poudel, the team will conduct a study on coal mine based in Thini VDC and Uranium deposits in Lomanthang region.
Minister Pandey said extraction process will begin after completing the study.
He said: We are conducting a study. Within three years, we will start extraction from these mines.