This year, after the Covid-19 pandemic and subsequent lockdowns, was suffocating, to say the least. It was more suffocating emotionally than economically or socially as was the obligation to stay indoors. Now, that the Covid-19 fear has somewhat subsided, and public life is returning to normal, we thought to travel now.
We wanted to travel. But, where? Then, unexpectedly we blurted out-Muktinath.
I first went to Muktinath about four years ago, on a jeep, with family members. This time, I decided to go on a motorcycle to have a different experience. On a Royal Enfield, I started my journey. Although I came to ride a bike, I did not have the experience of travelling on a long journey. On top of that, I did not have the experience of riding the Enfield.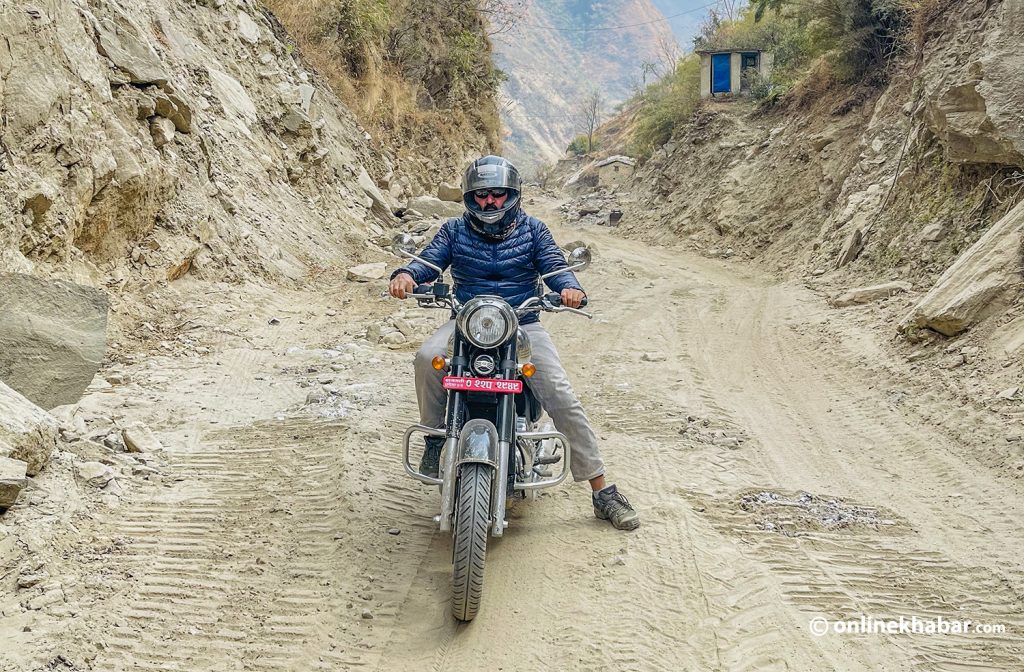 I first made my brother ride it. But, when we reached Kalanki, it got frustrating for me and I decided to ride myself.
On the way
Our destination for the first day was Baglung. So, we rode all along without any hesitation. Even after reaching Baglung, I did not feel particularly tired. After dinner, with our journey to Muktinath in mind, we did not realise how fast we fell asleep.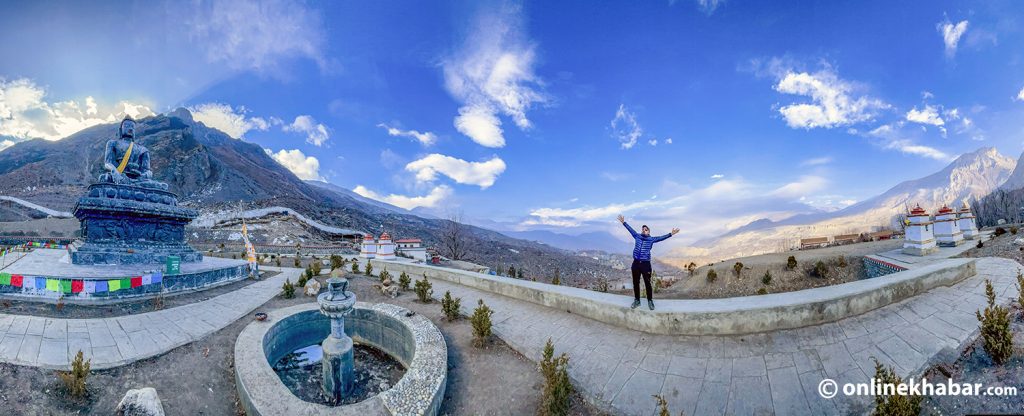 The next morning, after getting fresh, the journey started. On the way, we visited Galeshwar Dham in Beni municipality-9 of Myagdi. It lies at the holy confluence of the Rahu and Kaligandaki rivers.
The place is a religiously, historically, and mythologically important shrine with amazing architecture. It is also known as a supernatural powerhouse. Said to be situated on a giant 'chakrashila' with a perennial pond, and trees in the middle of this rock, the view is really amazing.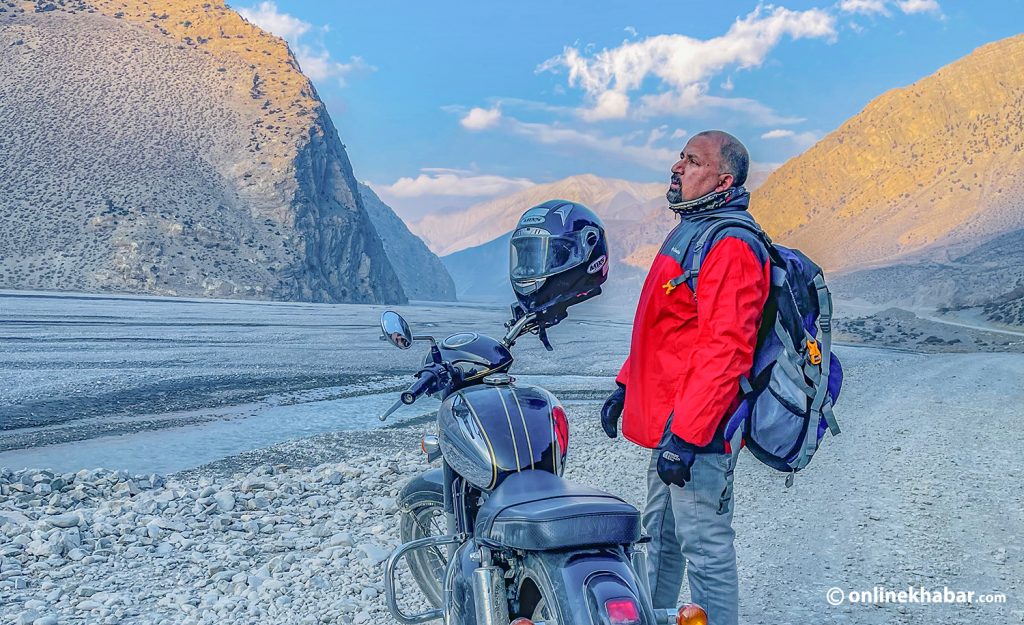 According to a myth, Lord Mahadev was carrying the body of Goddess Sati on his way to the Himalayas. When the neck of Satidevi fell off, it took the form of Shiva and, hence, started being referred to as Galeshwar Temple.
After visiting the Galeshwar temple, we headed towards Muktinath. Located three kilometres north of Benibazaar, there is a gate which is also known as Muktinath Gate.
At Muktinath
The road was not good, it was the same as in the past. But, smooth or not, we had to continue forward, for new experiences.
That day we arrived at Muktinath, in the evening.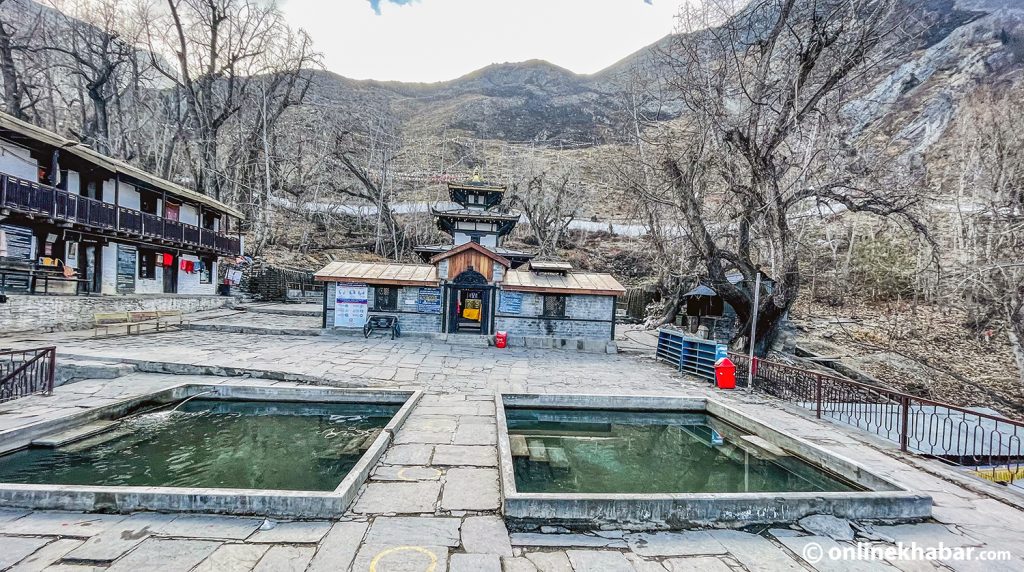 There were not many people on the road, and I wondered why.
My question was answered only after arriving at the Muktinath Hotel when I realised that travelling on a motorcycle would be very risky during this season. If the road gets covered with snow, there is no alternative road. While the hotel staffer was talking about the risks, my heart sunk a bit.
Muktinath was different from what I saw four years ago. There were good food and accommodation in the area now.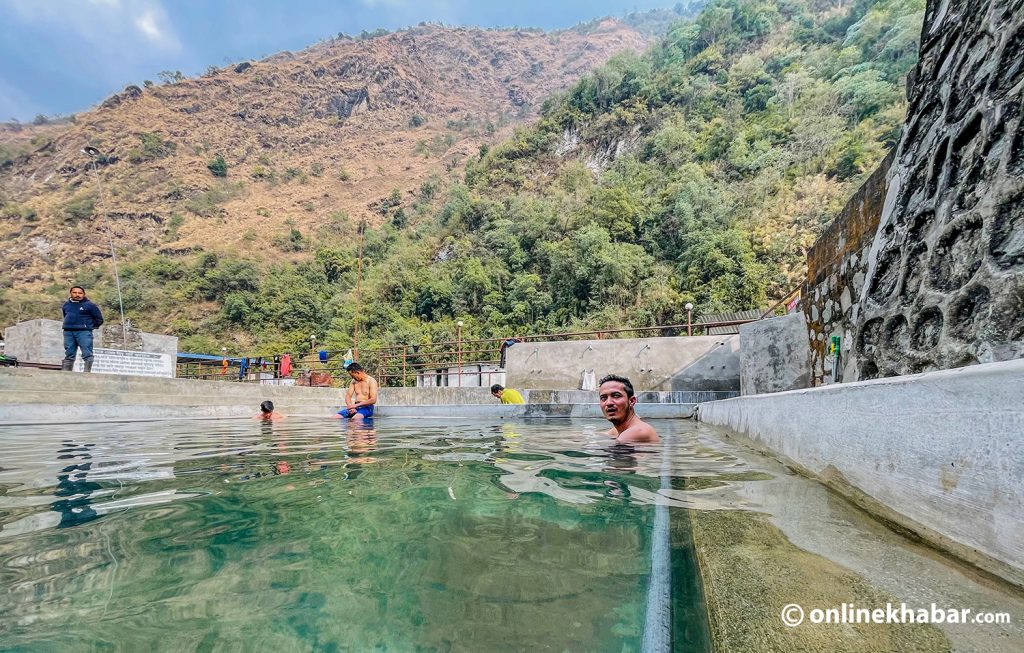 There was no crowd visiting the Muktinath temple either. I felt very happy when I stepped on that sacred soil as if all the burdens of the mind got relieved at once. 
Life was light, and my heart was healed.
We paid our respects to god and returned. At the hotel, we had tea and breakfast and left. Similarly, with plans to visit Upper Mustang and Manang, we kept shortening our road back to Kathmandu.