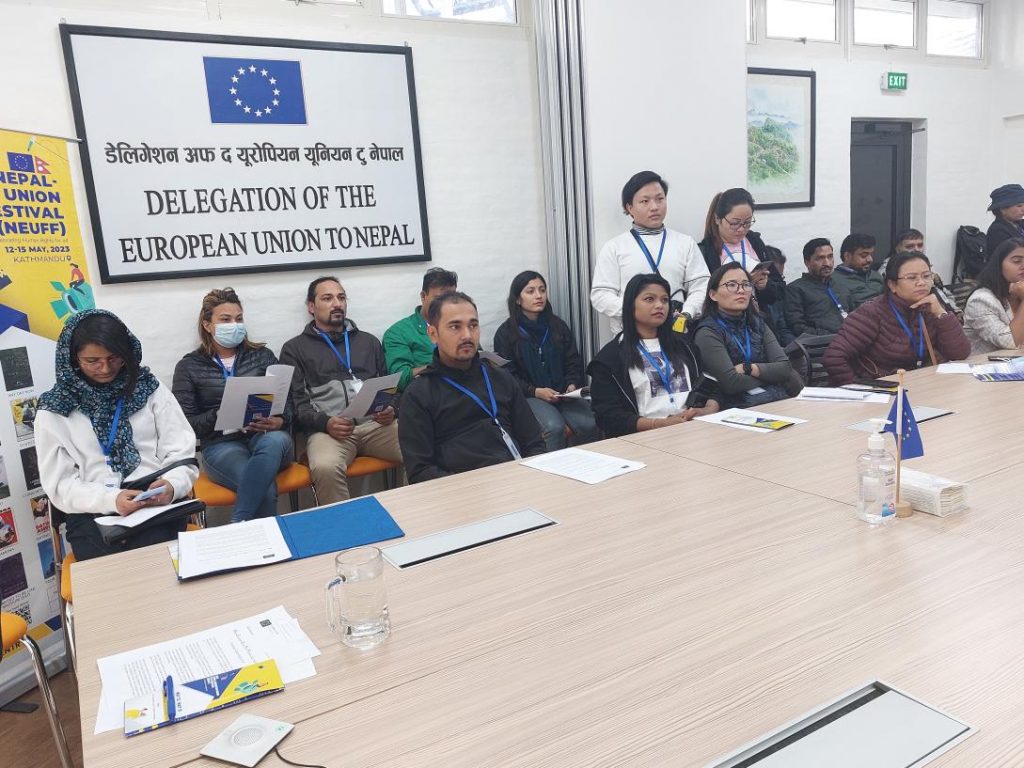 Kathmandu, April 25
The Delegation of the European Union to Nepal will be opening the first part of the Nepal European Union Film Festival (NEUFF) at the Far-Western University in Mahendranagar from April 28 to 30 under the theme Celebrating Human Rights for All, the delegation announced on Monday.
The festival will then travel to Surkhet, where the second part of the festival will continue from May 3 to 5 at the Mid-Western University, followed by the final round of screening taking place in Kathmandu from May 12 to 15 at the Film Development Board in Kathmandu.
"Since 2023 marks the 75th anniversary of the Universal Declaration of Human Rights, we have selected Celebrating Human Rights for All as the theme for our film festival in order to raise awareness with the general public about their rights and build networks and solidarity to safeguard the human rights of all," said EU Ambassador to Nepal Nona Deprez during the press meet.
Eight European films directed by some well-known directors as well as eight Nepali short films produced by young Nepali film producers will be screened during the festivals in the far-west and mid-west Nepal and Kathmandu.
Apart from the film screenings, the EU in Nepal will also organise side events focusing on the role of films in promoting human rights.  
The opening film for all three venues is Any Day Now directed by Hamy Ramezan. The film depicts the story of migration, one of the key human rights issues in contemporary times.
Renowned Nepali actress Miruna Magar is the brand ambassador for this year's Nepal European Union Film Festival (NEUFF).