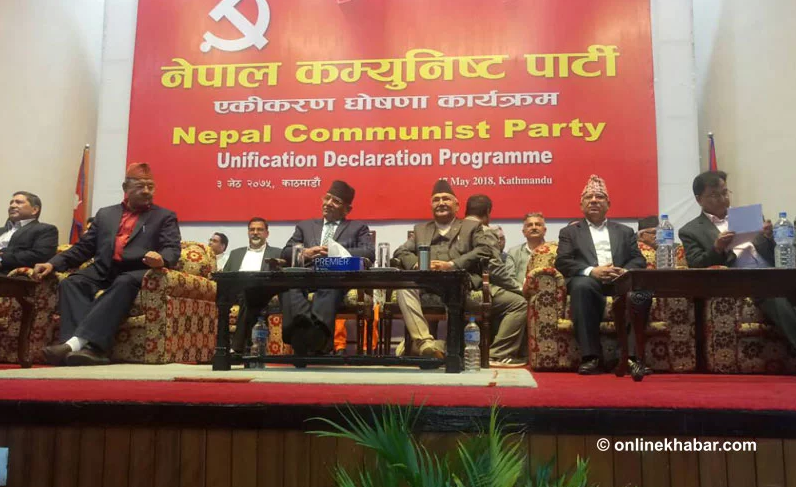 Kathmandu, May 31
The ruling Nepal Communist Party says it has decided to add its abbreviation (NCP) to its legal name so as to avoid duplication while registering the party at the Election Commission.
Though then CPN-UML and CPN-Maoist Centre decided to form the Nepal Communist Party after the merger, they had later found that a party with the same name was already registered at the Election Commission. Therefore, while submitting the preliminary application for registration, the party had underlined its name.
However, the party has now concluded that underlining would not be practical, therefore the abbreviation would be added.
A leader involved in the registration process says the Election Commission will be notified about the decision today itself.
The party has already submitted the list of its central committee members with certified copies of their citizenship certificates to the Commission.