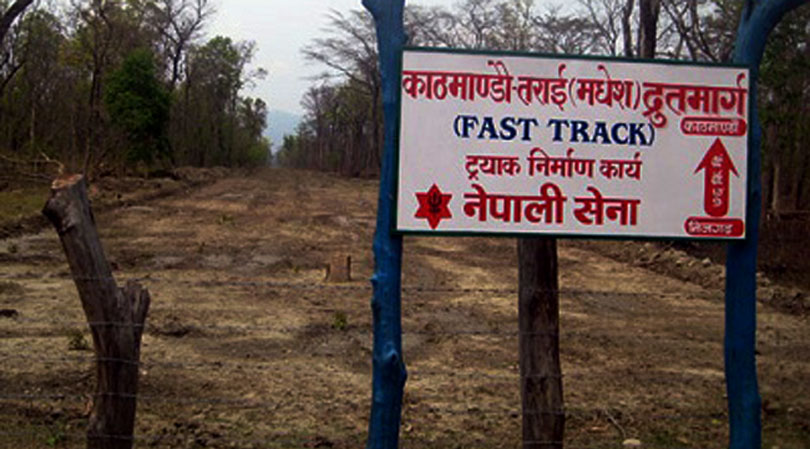 Kathmandu, May 7
The Nepal Army has begun internal preparations for constructing Kathmandu-Nijgadh fast track after the government decided to grant the construction contract to it.
The government has aimed to complete the construction of 76-kilometre track in four years.
Currently, the Nepal Army is preparing to form a directive committee to carry out the construction works soon.
A lieutenant general or major general would lead the committee, which also includes officials of Physical Infrastructure, Finance and Defence ministries as members.
"The Directive Committee would make final decisions on when and how to begin the works," NA spokesperson Jhankar Bahadur Kathayat tells Onlinekhabar, "The Nepal Army is committed to fulfill its responsibilities."
The national military organisation has been planning to use own human resources for most tasks during the construction whereas needful skilled human resources would be hired.
"Army also need some technical human resources and hence we are not for constructing the fast track fully on our own," Kathayat says, "We can hire skilled human resources externally if need be."
The Nepal Army itself had opened the preliminary track of the national pride project, with an investment of Rs 1 billion. The preliminary works had taken one year to complete.