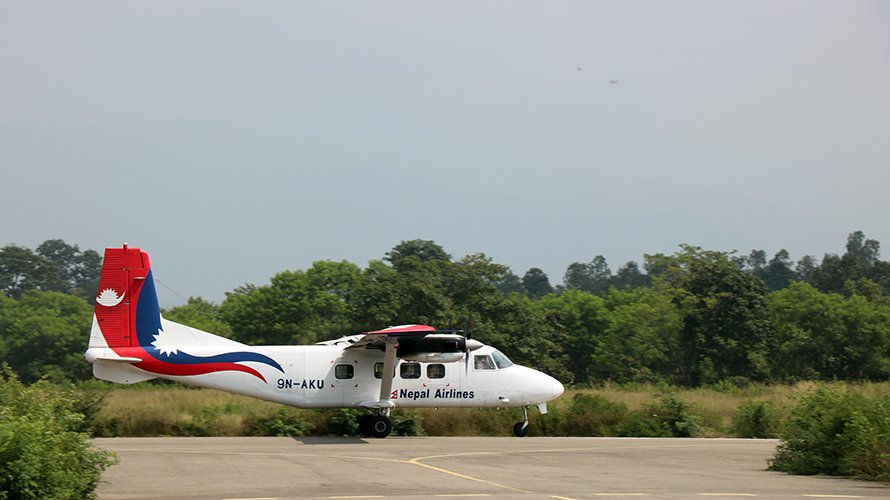 Dang, October 3
Nepal's state-owned airline NAC has successfully conducted a test flight at the Tarigaun Airport in Dang's Tulsipur as part of its preparation to conduct regular flights to the city.
The corporation's crew headed by Captain Ang Nuri Sherpa conducted two flights between 11:20 and 11:30 am on Tuesday.
Following the test flights, Captain Sherpa said that he did not encounter any problems flying in and out of the airport. "We will present the technical report to the Civil Aviation Authority and the authority will notify the airline when they are ready to allow regular flights," said Sherpa. He informed that the whole process could take up to a week.