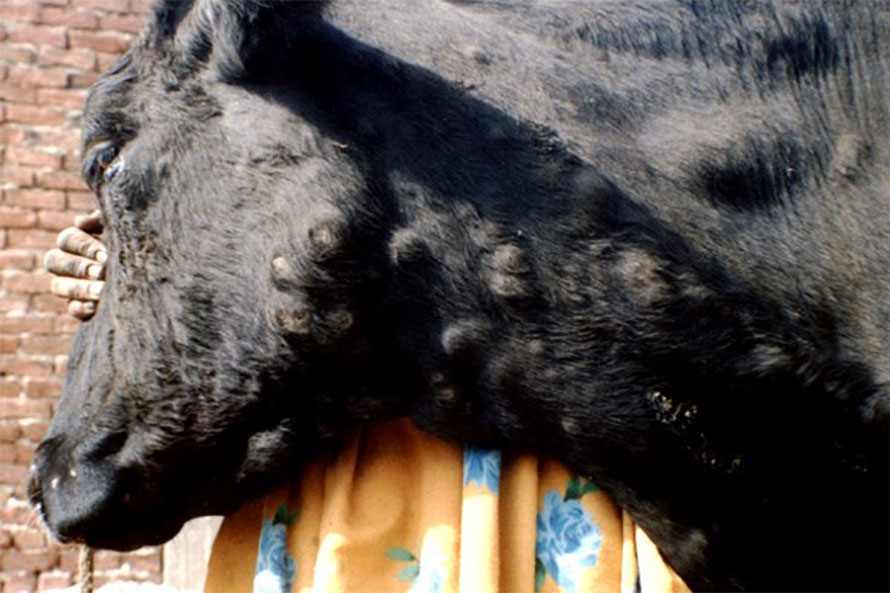 Kathmandu, August 5
Officials in the Ministry of Agriculture and Livestock Development say they are still clueless about how the lumpy skin disease entered Nepal. Recently, dozens of cattle in Province 1, Province 2, and Bagmati have been founded infected with the disease.
The disease results in fever, swelling in limbs, and various lymph nodes on the cattle's skins. This disease causes the cattle to reduce milk production, and slows down the overall physical growth, resulting in economic losses for the farmers.
Though a few of the cows and buffaloes have already died in Province 1 due to the disease, the ministry is unable to find how the virus entered Nepal, according to Dr Banshi Sharma, the director-general at the Department of Livestock Services.
"Yes, the disease has been confirmed here, but we are surprised about its presence here," Dr Sharma says, suspecting some sick animals might have transmitted the disease to Nepal. However, Sharma claims it was not possible to import any cattle from other countries during the lockdown. Further, the officials are not certain as sometimes mosquitoes can also transmit this disease.
Sharma also blames the lockdown for the unavailability of sufficient information about the disease's impact in the country, claiming the department, however, was researching the issue.
Meanwhile, stakeholders say the cluelessness of the officials also exposes the failure of 18 animal quarantine offices set up at various border points across the country.