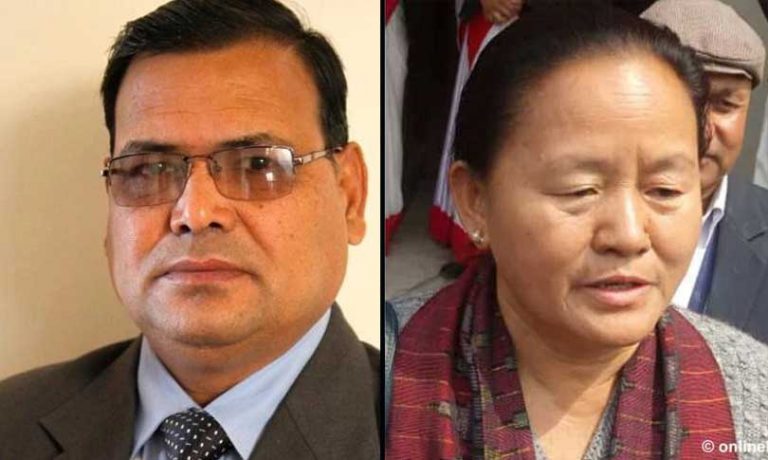 Kathmandu, October 2
After the resignation of Krishna Bahadur Mahara from the position of Speaker at the House of Representatives, political stakeholders have begun discussing who will replace him.
It is highly likely that the new speaker will not be elected from the Nepal Communist Party. The constitution has it that the speaker and the deputy speaker should represent different political parties and different genders. As of now, NCP's Shiva Maya Tumbahamphe is the deputy speaker.
A few months back, the main opposition Nepali Congress had demanded the resignation of either the speaker or his deputy citing the same party is holding the two positions going against the constitution. The ruling side, however, had argued that they were represented to the positions on behalf of the different parties. Before the merger of the CPN-UML and the CPN-Maoist Centre, Mahara was a Maoist leader whereas Tumbahamphe was in the UML.
Now, Mahara's resignation has offered the ruling party an opportunity to correct its mistake. If the party realises its mistake and volunteers to correct it, the party might support some other party–one among Nepali Congress, Samajwadi Party, Rastriya Janata Party, Nepal Workers and Peasants Party and Rastriya Janamorcha–for the position. The ruling party's support is a must for anyone to get elected to the position because it requires two-thirds majority votes, which the NCP only has.
If the NCP is unwilling to give up the leadership, it will have to amend the constitution, but that will be an unpopular move. Likewise, the party could also amend the parliamentary regulations and let Tumbahamphe resign from her position first. Currently, she cannot resign as the rules have a provision that the deputy speaker submits resignation to the speaker, but the speaker's position is vacant now.
Lastly, if no one files candidacy for the position, the constitution allows the NCP itself to go ahead with the candidature.