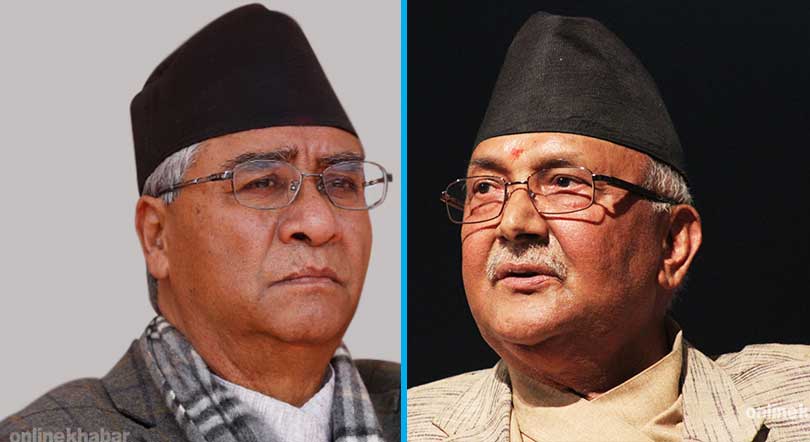 Kathmandu, December 19
Former Prime Minister and Nepali Congress President Sher Bahadur Deuba has urged PM Oli not to table a controversial related to the work of the Constitutional Council.
Deuba, who met Oli at his residence in Baluwatar, told Oli that the Nepali Congress opposes any amendment to the law that intends to empower the government to make crucial appointments without the consent of the opposition.
According to the prevalent laws, the-six-member council, which has the prime minister and the leader of the opposition as members, should pass decisions. But, a bill drafted by the government states that only three members of the committee can pass decisions.
NC leader Ramesh Lekhak, who accompanied Deuba to Baliwatar said Deuba relayed the message after the Nepali Congress' Central Committee decided to do so.