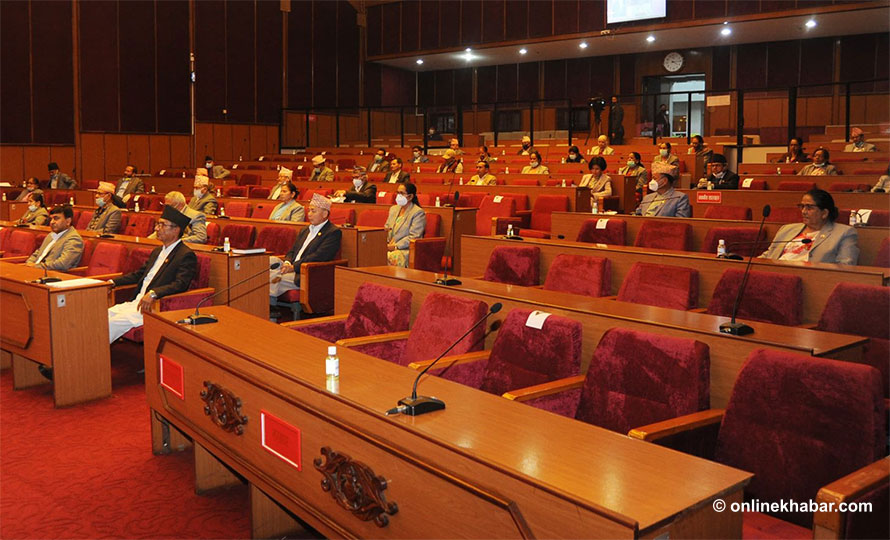 Kathmandu, June 18
The National Assembly on Thursday endorsed the government's annual budget plan for the next fiscal year 2020/21 by majority vote.
Finance Minister Yuba Raj Khatiwada had presented the plan in a joint meeting of both houses of the Federal Parliament on May 28. The House of Representatives has already approved the budget.
When Assembly Chair Ganesh Prasad Timilsin put the Appropriation Bill to vote during the meeting held today, the lawmakers of the ruling Nepal Communist Party, which commands a majority, supported the plan. Other lawmakers including those of the main opposition Nepali Congress and the People's Socialist Party Nepal voted against the plan.
Before endorsing the budget, the meeting today had rejected some budget reduction proposals registered by opposition lawmakers by majority vote.
The new fiscal year will begin on July 16.