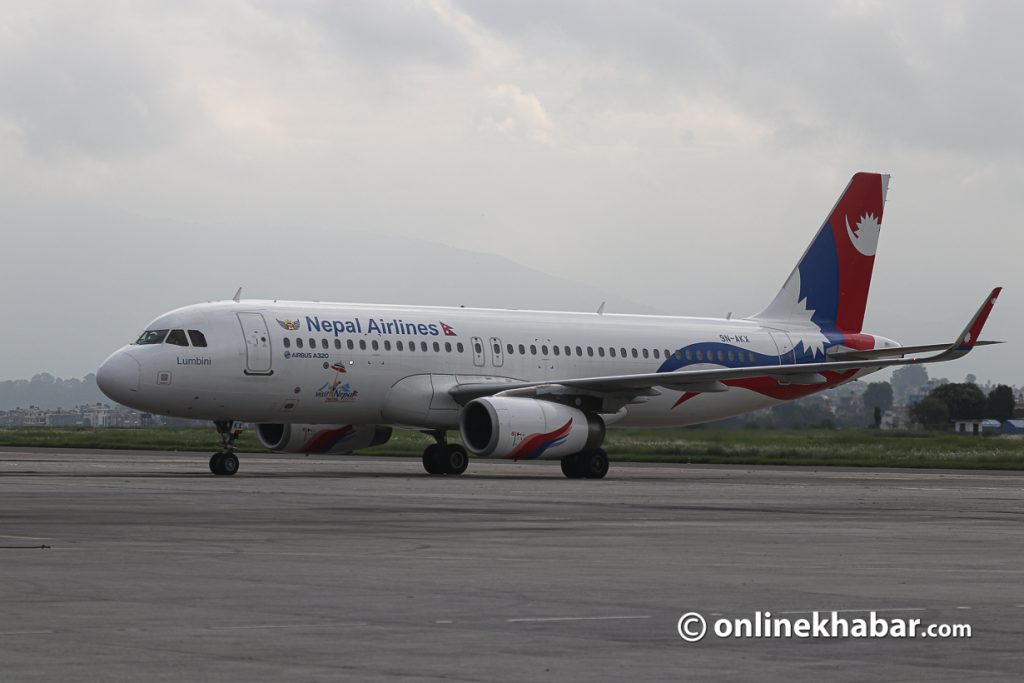 Kathmandu, August 29
It has been two and a half months since Nepal Airlines Corporation (NAC) has been conducting its international flights through three aircraft. Nepal Airlines' narrow-body 9N AKX aircraft has been grounded since June 20.
The aircraft has not been in operation after its engine got damaged after hitting a bird. The engine has not been repaired or replaced for over two months.
"It will be prepared in a day or two," said NAC spokesperson Ramesh Paudel. "The delay is due to the public procurement process."
NAC employees, however, say the aircraft has been left grounded as the management does not care.
"How can the national flag carrier not care about one of its aircraft being grounded for over two months? Something is wrong with the management. They are careless," said a high-ranking official at NAC on the condition of anonymity.
Just two years ago, the corporation had to ground its narrow-body aircraft for over two months due to its inability to repair the engine on time. Subsequently, the corporation then leased an engine and resumed flight operations for the aircraft.
The corporation has a total of four aircraft in its international fleet.