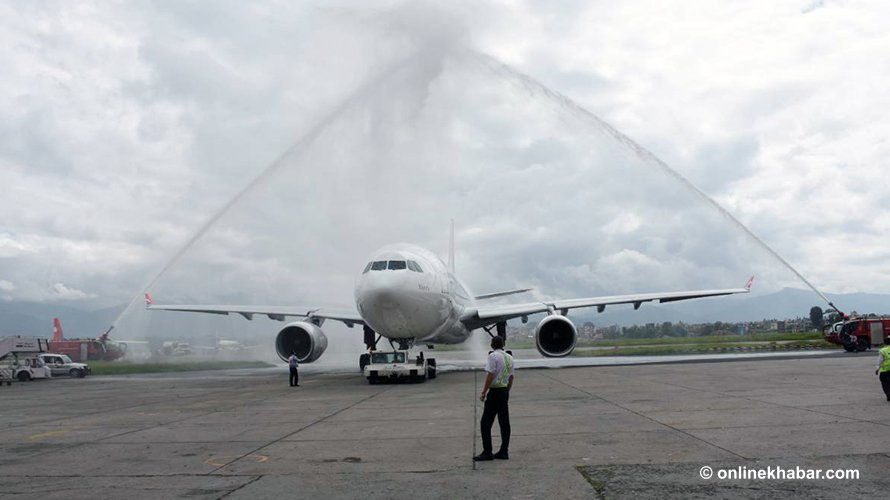 NAC's second wide body aircraft getting a cannon salute at Tribhuvan International Airport.Kathmandu, October 3
Nepal's anti-corruption watchdog CIAA says it is investigating the NAC's Airbus procurement deal after allegations of corruption surfaced.
CIAA chief Nabin Kumar Ghimire told Parliament's State Affairs and Good Governance Committee that an investigation was launched after the Auditor General's Office raised questions of the two aircraft's price tag, the procedures adopted during the bidding and the load capacity of the two planes.
"We are investigating the case and will come to a conclusion soon," said Ghimire a few days after the Auditor General's Office accused the NAC of not following due procedure.
In its biggest-ever aircraft procurement deal, the NAC bought two A330-200 Airbus aircraft from the US-based AAR Corp for $209.6 million.