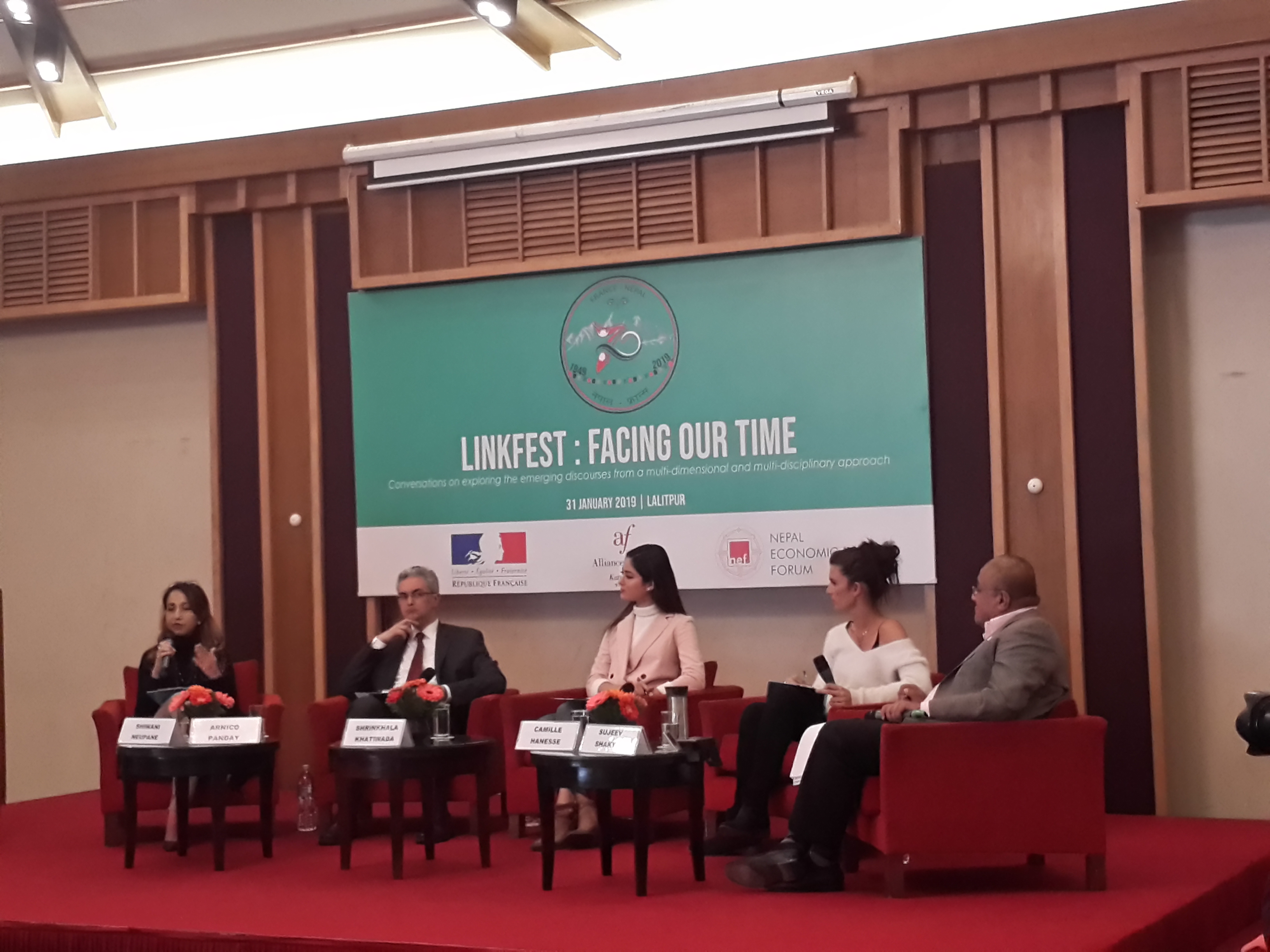 Kathmandu, February 1
Prominent figures from different walks of life on Thursday held a discussion on 'facing our time' at a function organised in Kathmandu.
During the fifth edition of Linkfest that the French Embassy in Kathmandu hosted in partnership with Nepal Economic Forum and the Alliance Française, atmospheric scientist Arnico Panday, heritage conservation activist Camille Hanesse, writer and entrepreneur Shiwani Neupane and Miss Nepal World 2018 Shrinkhala Khatiwada spoke of challenges and opportunities the current time has as they viewed from multiple perspectives.
NEF Chairperson Sujeev Shakya had moderated the discussion attended by heads of mission and representatives from various embassies, senior officers from the Government of Nepal, researchers, students, and representatives of media.
Opening the event, French Ambassador to Nepal, François – Xavier Leger, talked about various aspects of time, highlighting understanding time from multiple perspectives would be important to move ahead towards the future.