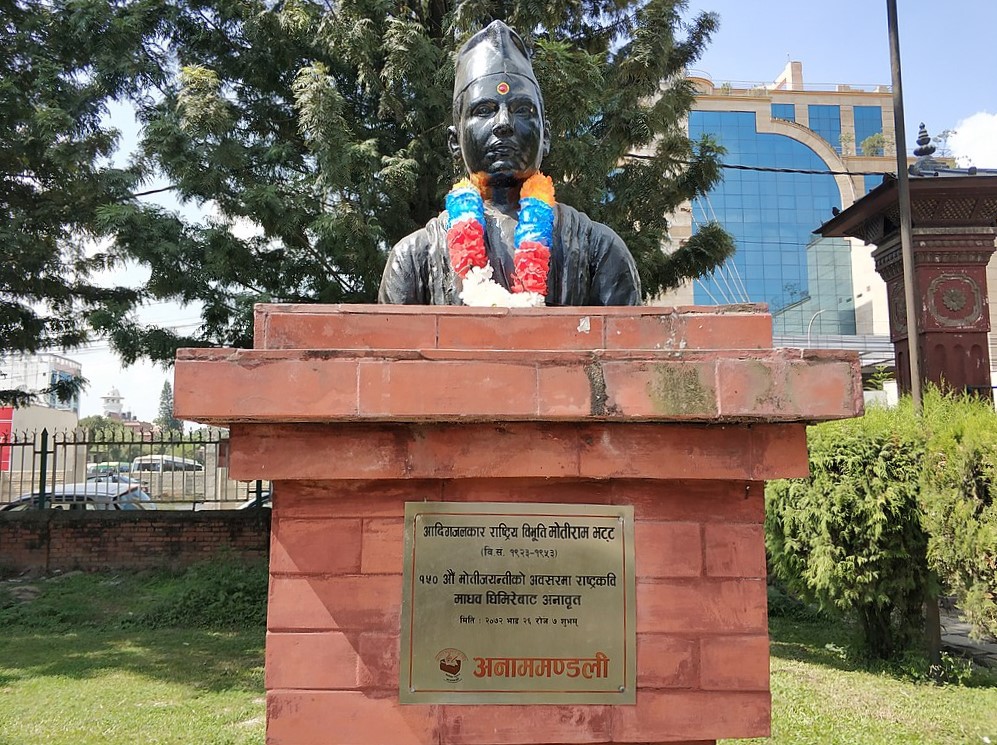 Today is Moti Jayanti, the birth and death anniversary of national hero Motiram Bhatta.
Motiram Bhatta is a multi-dimensional, multi-talented writer, poet, musician, and performer. He was born in 1866 and died in 1896. He is one of the most popular poets of Nepal that has become a household name. Bhatta is credited for bringing a huge revolution and several outstanding reforms to Nepali literature.
Motiram Bhatta was born in 1866 in Kathmandu, Nepal, as the second son to Ripumardini Devi Bhatta and Pandit Daya Ram Bhatta. He was born on the night of Kushe Aunsi and coincidently he died on the same day as per the lunar calendar.
As Nepal celebrates Mot Jayanti today, here are a few things to know about this popular literary figure and why Nepal should remember him.
1. He popularised Bhanu Bhakta Acharya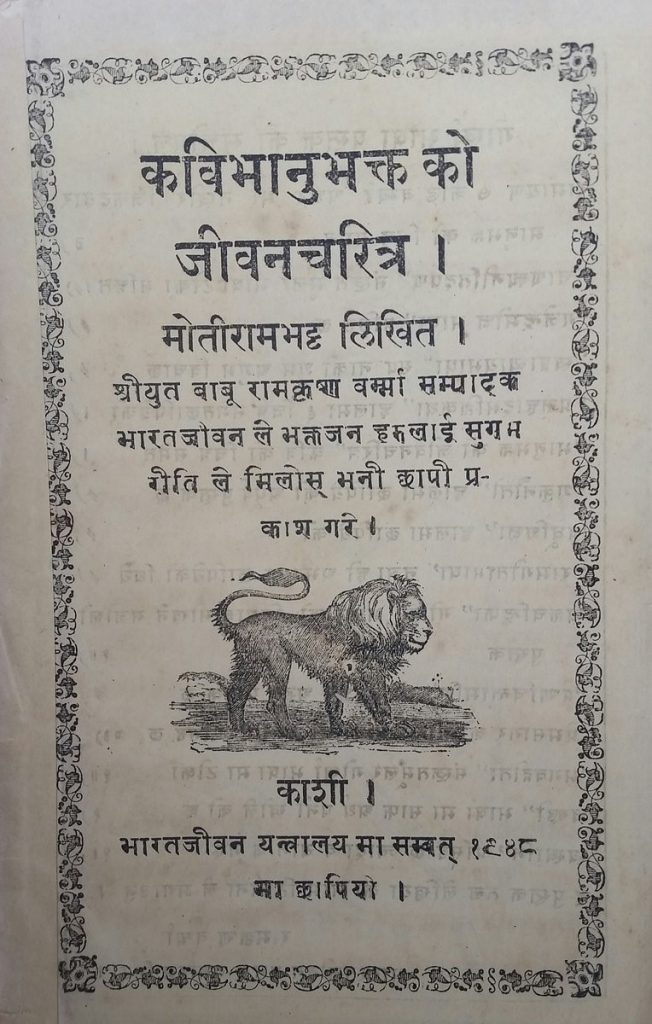 Though it was Bhanu Bhakta Acharya who translated the religious epic Ramayan into the language of the common people, it was Motiram Bhatta who published and promoted it all over Nepal.
His writing started when he got the chance to listen to a rhythmic recitation of Bhanu Bhakta Acharya's Ramayana at his friend's wedding. He was deeply inspired by Bhanu Bhakta's Ramayan and started his research on him. This incident changed the whole Nepali literature world for years to come. Bhanu Bhakta Acharya's works made Bhatta a poet, writer, critic, biographer, and publisher.
2. He led Nepal's publication industry one step ahead
Motiram Bhatta had opened a printing press with his friends and published the book, arguably the first private printing press in Nepal. The printing press gave him the opportunity for other Nepali writers and poets to publish their works. He later even published Bhanu Bhakta's biography called Kabi Bhanubhakta Ko Jivan Charitra.
His own biography by the name of Kabi Motiram Bhattako Sachitra Charitra Barnan was later published by Nara Dev Pandey.
3. He introduced ghazals to Nepal
Motiram Bhatta's career started as a singer. He loved gazals and folk songs, and he wrote and sang many ghazals. Bhatta was the first to write and sing gazal in Nepali and his songs are the reason ghazal songs are so popular in Nepal even today.
Apart from poems, he also started learning music and playing the sitar from Pannalal, a famous sitar player in Benaras of India.
4. He connected Nepal to the international literature activities
Bhatta knew many languages including Sanskrit, Nepali, Hindi, English, Urdu, and Persian. Bhatta enrolled at a Persian school and closely got to know the Nepali language and its literature.
He served Nepali literature for 15 years and during that period, he wrote and edited about 25 books. He wrote a few poems in Hindi and Urdu. But, Bhatta mainly wrote essays, plays, and stories in Nepali. Some of his well-known works are Manodweg Prawah, Panchak Prapancha, Shakuntala, Priyadarsika and Pikdoot. 
His feat made a big impact and even redefined Nepali literature. Motiram formed a literary group called Mitramandali, where he got help in writing and publishing books and other stuff in Nepali.
He also started Gorkha Bharat Jeevan, a Nepali language magazine, later in 1866.
5. He is a national hero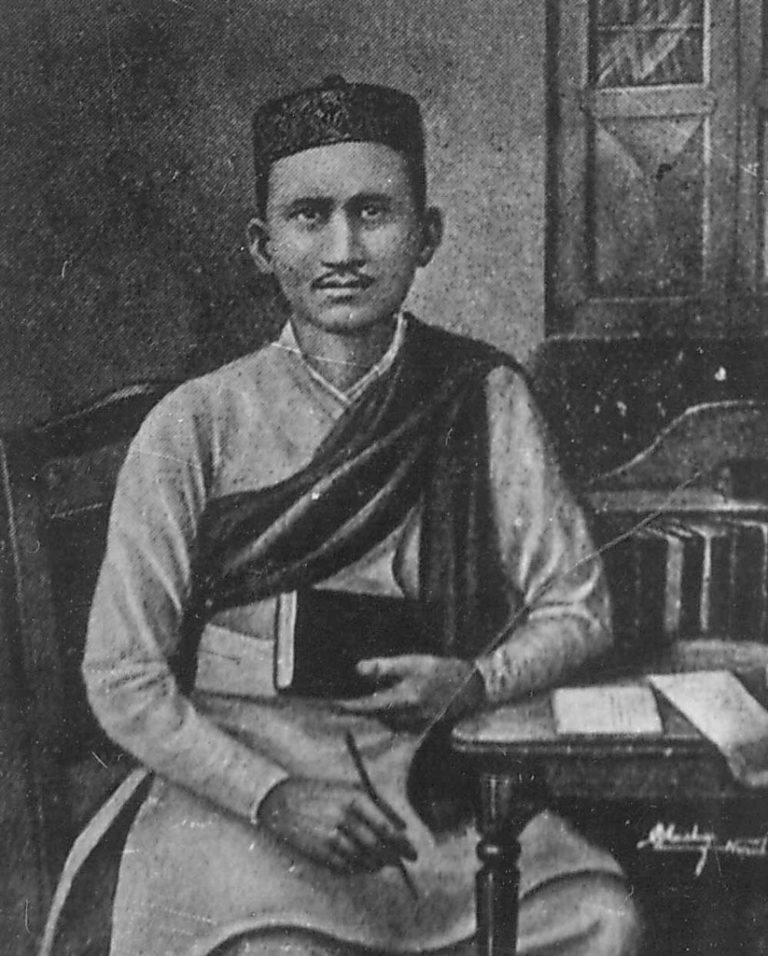 Given his contribution to Nepali literature, he was recognised as a national hero. He was a very active writer and the years between 1883 and 1919 were even called Motiram Era. He was also given the title of Yuwa Kabi (meaning young poet).