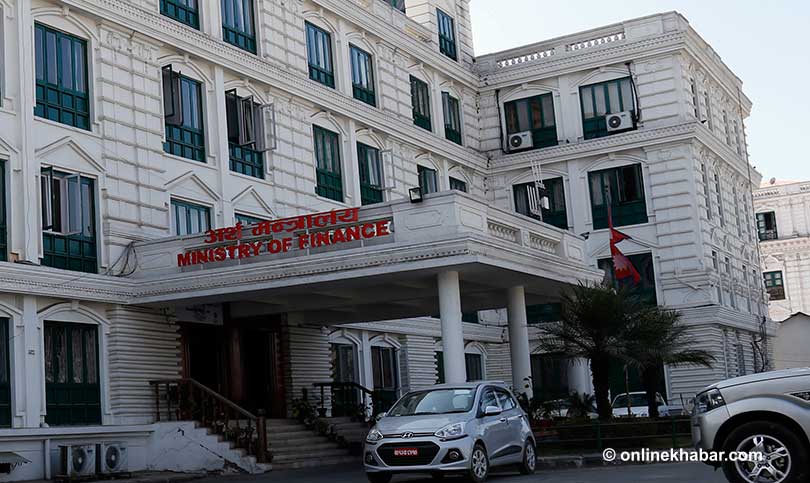 Kathmandu, April 3
The Ministry of Finance and other offices under it have donated about Rs 210 million to a fund the government established to take initiatives against the spread of novel coronavirus in Nepal.
According to the ministry, the offices jointly collected at least Rs 209.7 million on Thursday.
Apart from that, the other 20 banks have donated Rs 220 million for the fund.
Likewise, the Securities Board of Nepal has donated Rs 30 million. Nepal Stock Exchange has donated Rs 35.1 million, while CDS Company has donated Rs 3.5 million, informs the ministry.
Meanwhile, Rastriya Beema Company Ltd also has donated Rs 20 million, Rastriya Beema Sansthan donated Rs 10 million, and Nepal Re-Insurance Company Limited donated Rs 11.1 million for the cause.
Citizen Investment Trust has also donated Rs 20 million while Employees Provident Fund donated Rs 50 million.