Kathmandu, March 13
Stakeholders have expressed concerns over mobility challenges that Nepali women are facing in their daily life.
During an interaction–Women on Cycle for Climate Action–held about women, mobility and climate in Kathmandu on Saturday, the stakeholders said women face unique challenges and barriers to accessing safe and sustainable modes of transportation, such as inadequate infrastructure, safety concerns, and cultural norms that restrict their mobility.
They hence stressed improving women's access to transportation can have significant positive impacts on their health, education, economic opportunities, and overall well-being.
Speaking at the event, Bimala Rai Paudyal, former foreign minister and a National Assembly member, talked about women's rights in the urban areas, adding that sustainable mobility choices from a gendered perspective are critical to ensure women's independence, empowerment and efficiency.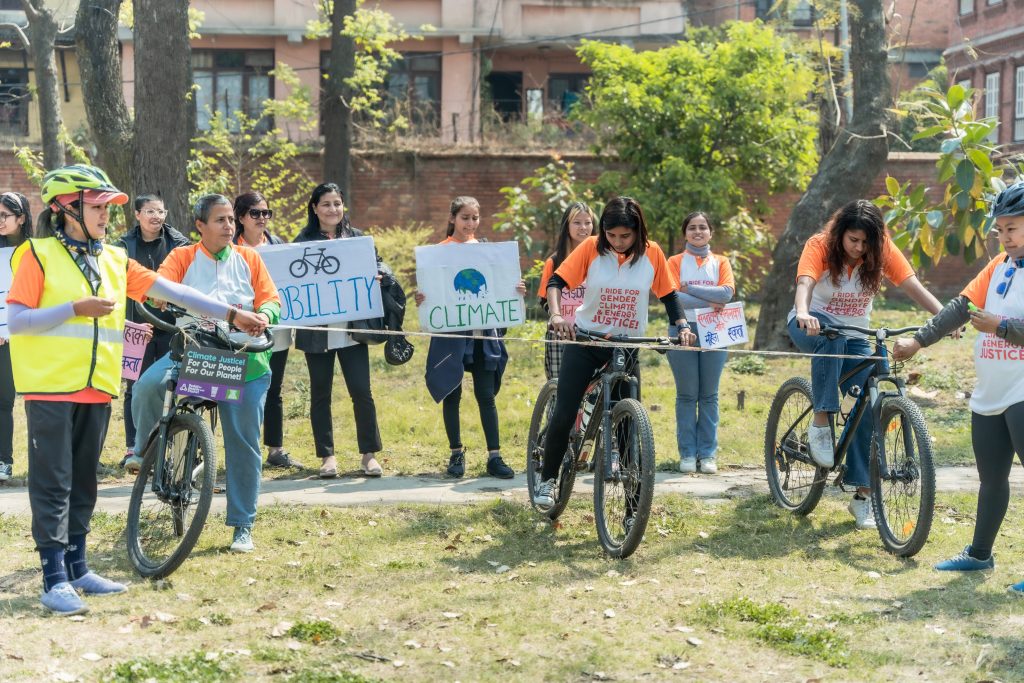 The panellists in the discussion on women's mobility challenges included journalist and cycle active Usha Titikshu, former National Planning Commission member and TU Institute of Engineering (IOE) professor Sangeeta Singh, climate researcher Arati Poudel, and urban planner Rija Joshi.
Niharika Mathema of Digo Bikas Institute who moderated the discussion says the discussion concluded that gender-sensitive approaches to mobility planning and design could help address some of the barriers that women face in accessing safe, affordable, and sustainable transportation options.
Before the event, a women's cycle rally–Women in Cycle for Climate Action–was also held from Jawalakhel to Patan to mark International Women's Month.
Digo Bikas Institute (DBI), Asia Pacific Network on Debt and Development (APMDD), Jagaran Nepal, Women Cycling Nepal (WCN), and IOE Pulchowk Girls jointly organised the event.