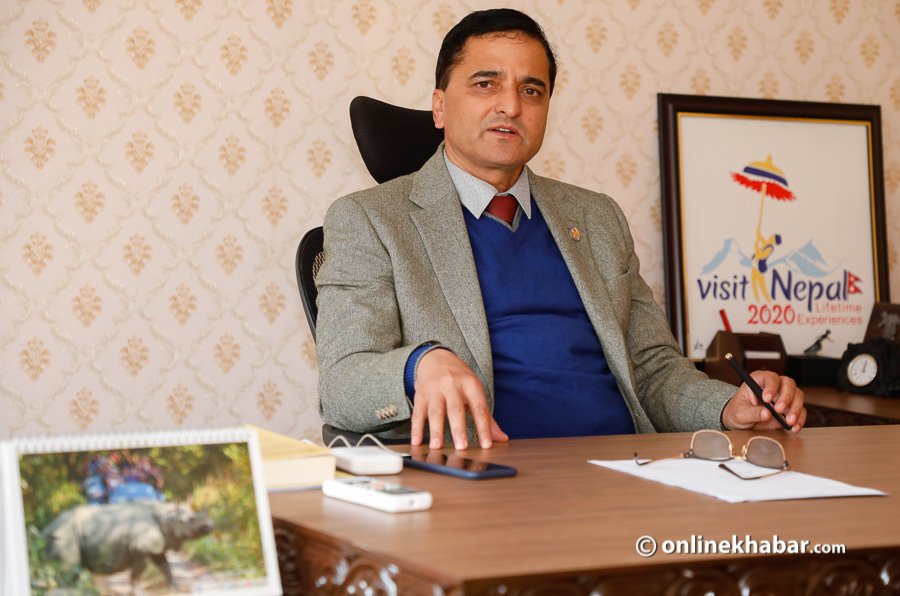 Kathmandu, April 6
Suspecting irregularities in a deal made between the Nepal Airlines Corporation and an agent to conduct a chartered flight from Kathmandu to Brisbane of Australia last week, Civil Aviation Minister Yogesh Bhattarai has ordered the national flag carrier not to release the due commission to the agent for now.
The Australian Embassy in Kathmandu had chartered the flight last week to evacuate the citizens of Australia and New Zealand stranded in Nepal due to the lockdown imposed to control the coronavirus outbreak in the country.
By carrying 274 people flying for 25 hours, the corporation earned Rs 55 million. As per the contract signed between the airline and the agent, the agent should have been provided five per of the earning as commission.
However, minister Bhattarai recently wrote to the NAC and asked why it involved the agent, Bon Travel, in the process whereas the corporation could have directly dealt with the embassy. In response, the corporation has said the embassy, not the corporation, was responsible for appointing the agent.