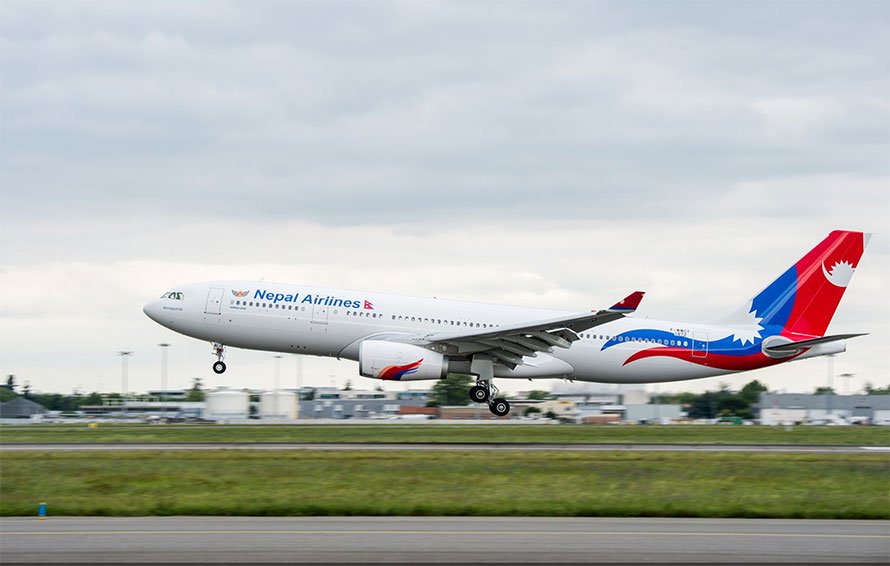 Kathmandu, April 1
For the first time in the country's aviation history, an aircraft owned by a Nepali company is flying to Australia directly on Wednesday.
A wide-body aircraft of the national flag carrier, Nepal Airlines Corporation, is flying to Brisbane from Kathmandu today. The corporation's operations department chief Dipu Jwarchan says the flight will take off the Tribhuvan International Airport at 5:30 pm today.
This, however, will not be a regular flight as the country has suspended international flights in its bid to control the coronavirus infection in the country. The NAC aeroplane will take 264 Australian citizens, currently stranded in Nepal due to the lockdown announced to control the infection, to their home country. It will come back empty.
With the lockdown extended till April 7, many foreign governments are evacuating their citizens from Nepal of late.