Miku Nepal is a new brand of electric two-wheelers that has just begun its sale in Nepal.
Kaliber Auto Pvt ltd is the authorised distributor of Miku electric vehicles in Nepal. It is also the authorised distributor of Doohan electric scooters in Nepal. Miku Nepal has brought two-electric bikes to Nepal at the moment.
There are many options if one wishes to purchase an electric scooter, but there are very few options for electric bikes in Nepal. So, the launch of these two electric bikes can be an interesting alternative for those who are trying to get an electric bike.
Let's know about the bikes in detail.
1. Miku Max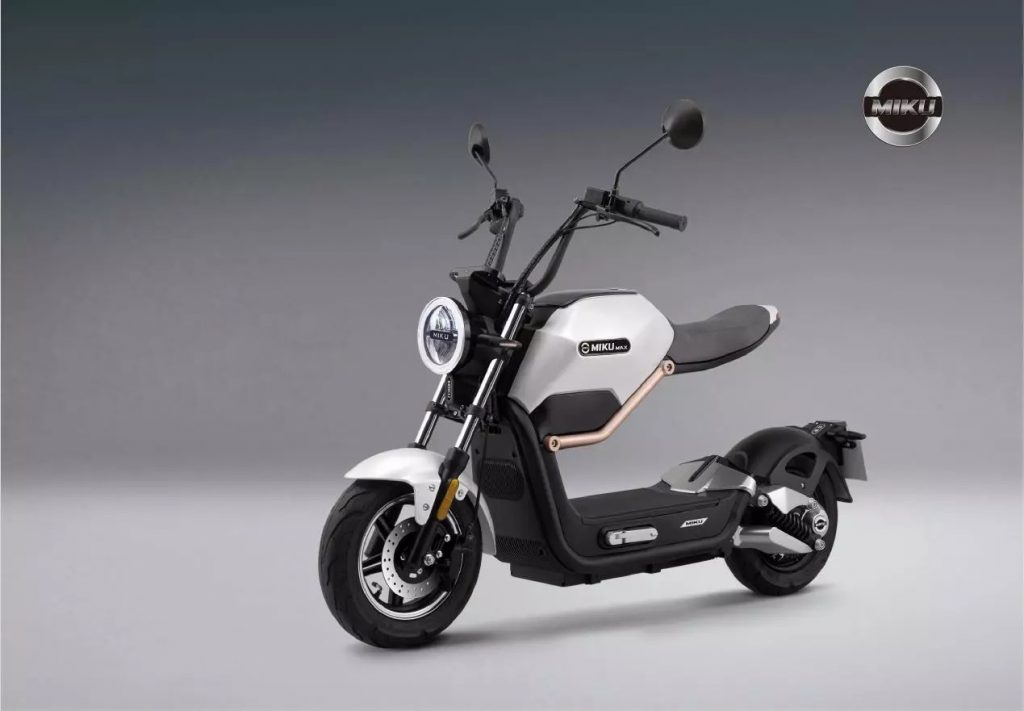 Specifications
Dimension
Length: 1685mm
Height: 1065mm
Width: 780mm
Wheelbase: 1205mm
Motor
BOSCH technology field-oriented control
Power
800W
Battery
60V20AH lithium battery (portable)
Battery weight
9kg
Charging time
4 hours
Charging cycles
900 cycles
Resistance temperature
-15 degree celcius to 38 degree celcius
Range
60km
Top speed
45kmph
Acceleration
0-45kmph in 9.8 seconds
Climb capacity
21 %
Maximum load
100kg
Tyre size
Front: 3.0-10"- Tubeless tyre
Rear: 3.0-10"- Tubeless tyre
Brakes
Front: Disc
Rear: Disc
Shock absorber
Hydraulic
Frame type
Steel
Colours
Orange, white, black, grey, green, blue
Price
Rs 224,900
Miku electric bikes offer a different look than any other electric or non-electric bike in Nepal. Miku Max has a unique floating C-shaped design body giving it a futuristic look. The frame on the bike is made of steel.
There might be a dispute among the people about the floating shape, but the bike can support the weight of 100kg. The bike features a bright circular LED light at the front with MIKU branded on it. At the rear end, it features a cushion designed LED tail light which is a unique addition to the scooter and gives an exquisite look. The bike also features a borderless digital instrumental cluster.
Max is powered by 800W Bosch Motor. It includes a portable 60V20AH lithium battery that weighs 9 kg and provides a range of 60km on a full charge. The battery takes around four hours to get fully charged. The top speed this electric bike can achieve is 45kmph and it achieves that speed in 9.8 seconds. The bike has three-speed modes and also has cruise control.
This electric bike features a hydraulic shock absorber on both ends. The tyres on this bike are tubeless and have disc brakes on both of them for better and safe braking. The bike also has a storage unit with a storage light. Other features on the bike include a USB port and a hidden back hook that lies under the seat.
The price of Miku Max is Rs 224,900.
2. Miku Super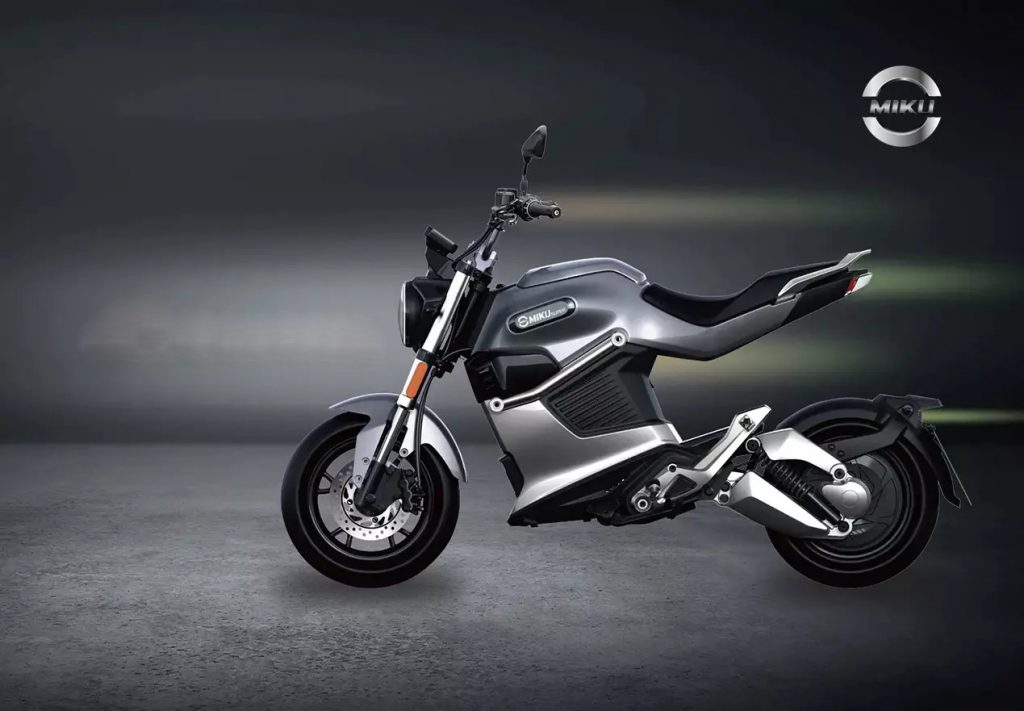 Specifications
Dimension
Length: 1850mm
Height: 1040mm
Width: 745mm
Motor
Sunra motor
Power
3000W
Battery
Portable 2*72V20AH lithium
Charging time
4 hours
Range
135km
Top Speed
80kmph
Seating capacity
2 person
Climb capacity
27 degrees
Maximum load
150kg
Tyre size
Front: 120/70-12"- Tubeless tyre
Rear: 120/70-12"- Tubeless tyre
Brakes
Front: Disc
Rear: Disc
Shock Absorber
Hydraulic
Frame type
Steel
Colours
Black, red, blue, yellow, white
Price
Rs 396,900
Miku Super is an expensive offering from the company. It also has a similar floating C-shaped body with steel frames. The load capacity of this model is higher as it can carry up to 150 kg. Super also features a similar bright circular LED light at the front with MIKU branding. The bike gets an LED backlight and there is a colourful digital instrumental cluster on the bike as well.
Powering the bike is a 3000W Sunra motor coupled up with portable 2*72V20AH lithium batteries. Compared to the Max, this is more powerful as it can generate a maximum torque of up to 235Nm. The Super also offers a better range at 135km on a full charge while taking four hours to get fully charged. The bike can achieve a top speed of 80kmph and can reach that speed in 8.5 seconds. Furthermore, there are three speed modes on the bike along with cruise control mode.
Miku Super has a combined braking system with disc brakes at both ends. It has a similar hydraulic shock absorber on both ends for smooth riding on harsh conditions roads. There is a storage compartment on this bike as well.
The price of Miku Super is Rs 396,900.
Since there are very few electric bikes on the market, Miku will directly clash with the electric bikes from SuperSoco.