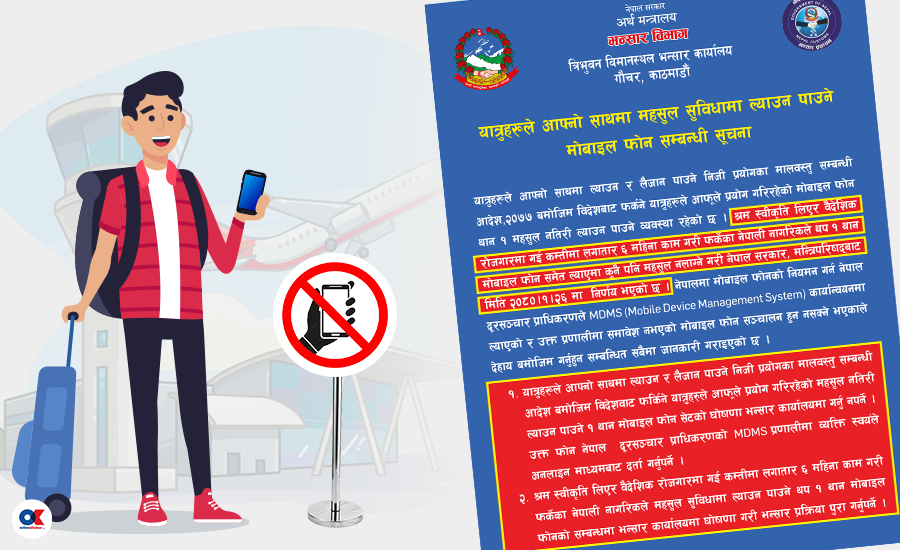 Kathmandu, May 14
The government has reintroduced the MDMS rules that require Nepalis returning home from abroad to pay taxes for mobile phones they bring from other countries.
In December 2022, owing to the protest from social media users including migrant Nepali workers, Prime Minister Pushpa Kamal Dahal directed officials to not introduce any new provisions regarding the mobile device management system (MDMS).
However, after five months, the government brought the rules back albeit with some concessions for the migrant workers.
As per the new MDMS rules, migrant workers can bring a second phone without paying customs. For other travellers such as students and visitors, they can bring only one phone without the tax.
The Department of Customs says the phone owners themselves will have to register the devices on the MDMS system on their own.