Professor Mary Bishop has been a part of The British College for nearly a decade. During its formative years, Bishop worked on bringing the University of West of England programmes to Nepal and has been constantly been in contact with the CEO of The British College, Rajen Kandel, to ensure the college keeps innovating and getting better every year.
Last year, Bishop was appointed the college's executive principal, taking over from Joey Foster Ellis. Since then, she has had a role in bringing new courses into the college like a bachelor's in cybersecurity and has also set up a student wellbeing centre and an internet of thing laboratory to help the college students during the pandemic.
Prior to this, Bishop served as the director of learning for ACCA Global, where she led the ACCA qualification, CPD for accountants/auditors and ACCA finance qualifications for non-accountants, social/delivery platforms for students and tutors and the exam and employer accreditation schemes. She has also worked in leadership roles at Hewlett Packard Research Laboratories.
In addition to being an executive principal at The British College in Nepal, Bishop currently holds a portfolio of roles including NEDs and national UK regulatory positions and leads a commercial and education consultancy focusing particularly on developing innovative digital teaching and learning models, governance and risk management and regulatory compliance.
Bishop spoke to Onlinekhabar about her experience working with The British College, why the college stands out and what it has been doing to make it easier for the students to learn during the time of the pandemic.
Excerpts:
How has your experience been with The British College?
The experience has been great so far. I have been associated with The British College from 2012 during the formative years of the institution and at the time, I was the leader of international for the University of West of England (UWE). I led the academic side and worked on bringing the UWE programmes to Nepal. We (The British College) were only the second college in Nepal that brought in a British degree to Nepal. So, it was really exciting to be in at the start.
Apart from that, I've always focused my work on enhancing the student experience and creating student opportunities throughout my career. That is what I love doing at The British College, where I want to help these students grow. What I like about our students is how enthusiastic they are. Sure, getting a British degree staying in Nepal is great, but that hasn't stopped them from sharing their ideas with us on industry initiatives, trips etc. I feel listening to the students' voices will help us create opportunities for them and that in the long run will help a developing country like Nepal.
We as an institution believe there is a feeling that we are a family where everyone speaks to everyone as we've created an environment where they can work with us closely and that is quite unique, I think.
Is that why a lot of young people are attracted to The British College?
We offer highly rated academic British degrees in Nepal with the possibility of short and longer periods of study overseas. Apart from that, we are focused on employability and our portfolio also offers vocational degrees. For example, we have courses in business and management and information technology, which will make sure that the students are ready to go out and work in these respective fields. In particular, we offer cutting-edge courses in areas where employers have skill shortages, particularly around IT.
Students want the opportunities for practical application along with theoretical knowledge and we, as an intuition, have been providing it from the start.
We work with and listen to Nepali employers and, in response, are bringing in courses that are needed in the country. For example, in early December 2021, we started a cybersecurity course which for a country like Nepal will be helpful – and I believe it is the first such course in Nepal.
How hard has been to take over as the principal during the pandemic?
The pandemic has been hard for everyone and it isn't easy taking a role when everything is online. But, I've worked with this college in different areas over the past decade. I've been there previously and had fantastic visits. When I have been in Kathmandu, I've been fortunate to have been able to learn and understand the cultural dimensions thanks to my colleagues in Kathmandu. It would be ideal to be there, but technology has helped a lot. I've been using technology to communicate with people for my whole career as I have always worked internationally.
Since you are accustomed to working online, have you come up with any innovative plans during the pandemic to make learning at The British College smoother?
At The British College, I've shared my own practical experience on how to make online learning effective. I understand platforms and have a lot of design experience of platforms, so I am aware of how to engage students more efficiently. I have spoken to staff in detail about academic delivery and digital pedagogy.
But as a college, I feel that we've really moved on during the pandemic. I would like to acknowledge both our staff and students for helping us move on. We've tried to respond to the pandemic. We saw what it has done in Kathmandu and the region and looked at what skills need building.
We set up an internet of things lab to help students, staff and industry partners to develop new skills. . We have also introduced a wellbeing centre where we offer advice to these students dealing with mental health issues. Now, we are also planning to introduce an academic success centre that is focused on supporting students in their academic skills and English.
How has the response of students been so far when it comes to the internet of things laboratory and the wellbeing centre?
The wellbeing centre has had a great response. We knew many of our students were struggling and we asked the students to tell us how and why they were struggling. We gave extra resources to these students to help them through the new centre. What we wanted to do was learn the impact of the pandemic on their mental health, which is important to us. Students told us that they wanted specialist support and we listened to them and gave them a counsellor. We will be continuing the centre as it has been so successful.
What were your objectives when you started your term at The British College?
One primary objective was gaining an additional quality stamp–not because we needed to but because we chose to as we are very committed to quality and standards. And, we were able to do that – we gained the British Accreditation Council Independent Higher Education Award in May 2021. We are the only institution in Nepal to gain this highly rated mark of quality.
In terms of other objectives, I wanted to enhance the student experience and looked at what students needed in Nepal. I also wanted to highlight mobility which has been quite hard during the pandemic. While we haven't been able to progress that, we have been able to lay the plans down and make everything ready for when restrictions will be lifted, such as creating opportunities for students studying for a few weeks, semesters or years on campus here in the UK. The government has introduced an exciting new post-study work visa for international students so they can apply to stay and work after their studies.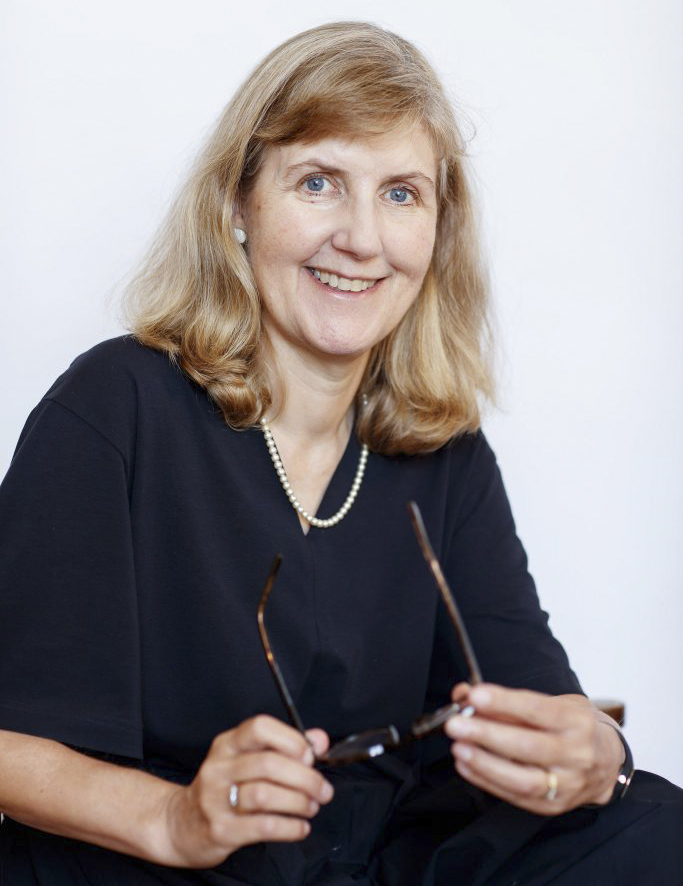 What has your experience with teachers of The British College been so far?
The academics work closely with partner academics in the UK. We are teaching the same way that universities in the UK are teaching, so standards are increasing all the time. A different way of teaching is being introduced all the time because when the UWE brings in new teaching methods or adds something to the curriculum, we have to do the same. The context will be different of course, but The British College students learn what students in the UK are learning. So I would say, so far my experience with working with our teachers has been great so far because they work with academics in the UK to develop their skills and find new ways to make things interesting for students and also work closely with our Industry Advisory Board and industry partners too.
Do you also foster entrepreneurship?
I think the whole ethos of The British College is developing entrepreneurs and changemakers. I feel that we are entrepreneurial in every respect. The college was set up by entrepreneurs and maybe that is why we are entrepreneurial in what we offer and how we offer it and encourage both staff and students to work on different ideas, innovations and startups as well.
Any new courses you plan to add during your tenure?
We are developing other courses and want to start them soon. But, as we are awaiting approval, we cannot discuss this openly. Our recent course on cybersecurity has been very popular and we are focusing more courses on skills needed in Nepal.
One of the main objectives of The British College is to build capacity in Nepalis in the country. We want to promote mobility by gaining skills, living and studying in Nepal and abroad – whether in short or long trips. But, we encourage these students to come back to do something in the country to help it move forwards. Rajen Kandel, the founder of The British College, is an example of that.
We want our students to participate globally – online and by travel. Our students have benefitted from this approach and many stay in Nepal and have exciting opportunities. A British degree in Nepal will put students in a strong position to help them get interesting jobs in Nepal.
What are your plans for the coming years? What can students expect?
We are in Nepal to deliver a mission to build capacity. Students can expect a range of cutting-edge courses that will help them develop skills that are needed in Nepal. For this, we are regularly speaking to employers asking them what the skill gaps that need filling are. And of course, mobility trips to the UK and Dubai, as well as the opportunity for longer periods of study…
Why does The British college stand out?
First of all, The British College is a very welcoming place. It is a place everyone's voice is heard. I think it's an institution where students can come and be sure they can shape our ideas going forward. Listening to students, understanding both education and employer needs, we offer an excellent holistic student experience and an outcome that prepares students for exciting work or further studies.
We have cutting-edge courses and have a connection to the industry. We are well connected across the board in the industry, through which students get to meet and talk to employers. But, the main thing that helps us stand out is we don't stop. We're always innovating, working with our partner universities, employers, The British College students and alumni are never settling, and this will never change.