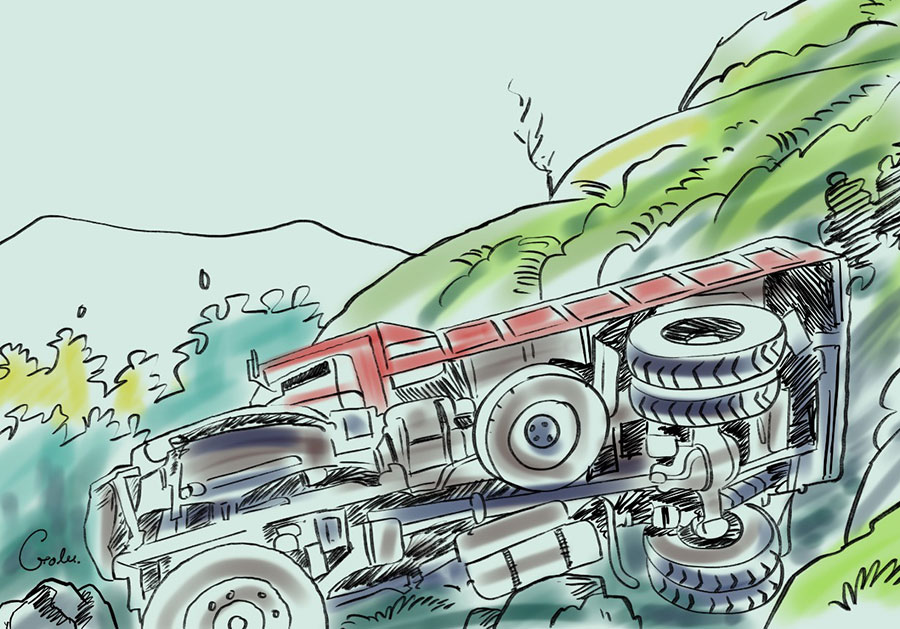 Hetauda, March 15
Two persons died in two road accidents in the Makawanpur district of central Nepal on Tuesday evening and Wednesday morning.
Chandra Yonjan (28), a resident of Aduwakharka, Makawanpurgadhi-2 of the district, died after the tipper he was driving (Na 8 Kha 5335) fell off the road at Khorbhanjyang, Bakaiya rural municipality-12 of the district at around 7 pm yesterday.
The tipper was heading to a stone quarry operated by Shivam Cevent.
In another case, a woman in her early 40s died after being hit by a truck (Madhesh province-03-001 Cha 6943) at Thanabharyang, Hetauda-11, at around 6 am today.
Injured in the accident, the woman, yet to be identified, was rushed to the Hetauda Hospital, where she was declared dead upon arrival.
The truck was heading towards Hetauda from Nawalpur along the East-West Highway.
The truck driver has been arrested for further investigation and action.