Every time Nepal got a new prime minister, India's Narendra Modi would be the first foreign leader to congratulate the newly appointed head of government via a phone call or social media. When KP Sharma Oli became Prime Minister after the 2017 general elections, Modi had sent then Foreign Affairs Minister Sushma Swaraj to Nepal to congratulate Oli. She came to Nepal before Oli took his oath.
Previously, Nepali prime ministers used to get calls from their Indian counterparts even before they left the parliament building.
However, this time, things are different. Modi is yet to call newly appointed Prime Minister Sher Bahadur Deuba to congratulate him. Nonetheless, the Indian Ambassador to Nepal, Vinay Mohan Kwatra, on Wednesday, met Deuba in his residence in Budhanilakantha. During the meeting, they talked about consolidating multi-dimensional ties between the two countries.
China, Nepal's neighbour to the north, has remained quiet since Deuba was appointed the prime minister whereas the first nation to congratulate Deuba was the United States of America. Their ambassador to Nepal Randy Berry tweeted, congratulating Deuba vowing to work with him to strengthen Nepal-US relations further.
Political commentators say that there are two reasons why Modi is yet to congratulate Deuba. They say India wants to prove it did not have a hand in what has transpired in Nepali politics in the past year. There are also rumours that India is not happy with the decision taken by the Supreme Court to make Deuba prime minister. Considering this very event, there are different speculations about Deuba's challenges regarding the future of Nepal-India relations.
A diplomatic challenge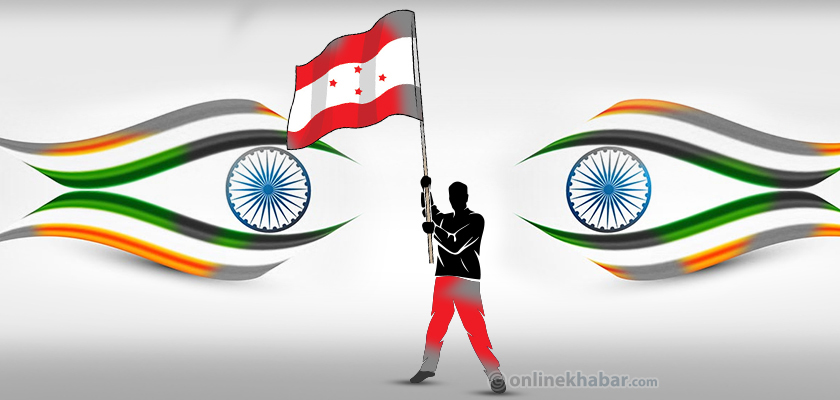 Executive Director of Centre for Nepal and Asian Studies (CNAS), Mrigendra Bahadur Karki, says that India and China would try to compete with one another to congratulate the newly appointed prime minister. But this year, both seem coy.
"There is a chance that India doesn't like the recent decision made by the Supreme Court," says Karki who feels this is a cause of concern. "Deuba has a lot of challenges ahead even when it comes to diplomacy."
But, an Indian newspaper has written an editorial mentioning how the Supreme Court of Nepal has rescued democracy by restoring the House of Representatives. In the editorial, it also wrote how Deuba and Nepali Congress were allies of India. Meanwhile, another editorial also mentioned how important it was to have Nepal on India's side as it continues to have disputes with China at the Ladakh border.
But, looking back, Deuba's relations with India have not been that great. For a long time, Deuba has felt that India has been trying to save Oli and keep him in power. He believes it was because of India that he had not become the prime minister earlier.
"Oli, who claims to be a nationalist, is using India to save himself and remain in power," he said during an event in Kathmandu a few months ago.
People close to Deuba also say that he told them how India had not helped him overthrow Oli to become the prime minister for a fifth time.
On June 12, five former prime ministers including Deuba, Pushpa Kamal Dahal, Madhav Kumar Nepal, Jhala Nath Khanal and Baburam Bhattarai spoke about how Oli had stayed in power thanks to 'foreign interference'.
Releasing a joint statement, they said, "Nepal's decisions should be made by Nepalis, not by other countries. We should make sure that foreign forces do not interfere in Nepal's internal disputes and politics."
This, many political analysts say, irritated India. But recently, Deuba has been trying his best to better relations with Nepal's southern neighbour using various channels.
India's expectations
Nihar R Nayak, a research fellow at Manohar Parrikar Institute for Defence Studies and Analyses, tells Onlinekhabar that India wants to play the patience game when it comes to Deuba.
"The next month is crucial for this newly formed government. India wants to wait and watch what happens and will act after that," Nayak says, reiterating his previous statement. "Instead, India has a policy that it will work together with the party that people in any country elect to rule. This applies not only to Oli but to all parties including the Nepali Congress and CPN-Maoist Centre."
Nayak believes that Deuba will try to reach out and seek India's help to win the vote of confidence due to take place within the next 30 days.
"This is because there is a belief in Nepal that Mahantha Thakur only took Oli's side last time because India asked him to do so. I'm sure Deuba also wants to get his support."
Mrigendra Bahadur Karki believes that India and Deuba cannot ignore each other.
"Whatever they try to say, India has a dominant role in Nepal's political scene. That is why Deuba will want India's blessing," says Karki. "India also needs to come to talk to Nepal in a diplomatic manner as both countries have to work together to solve various issues, including the annual flooding that takes place in the monsoon."
Karki believes that Deuba will have a challenge in his hands to solve the border disputes with India including the Lipulekh and Limpiyadhura issues.
Deuba's ties with Indian parties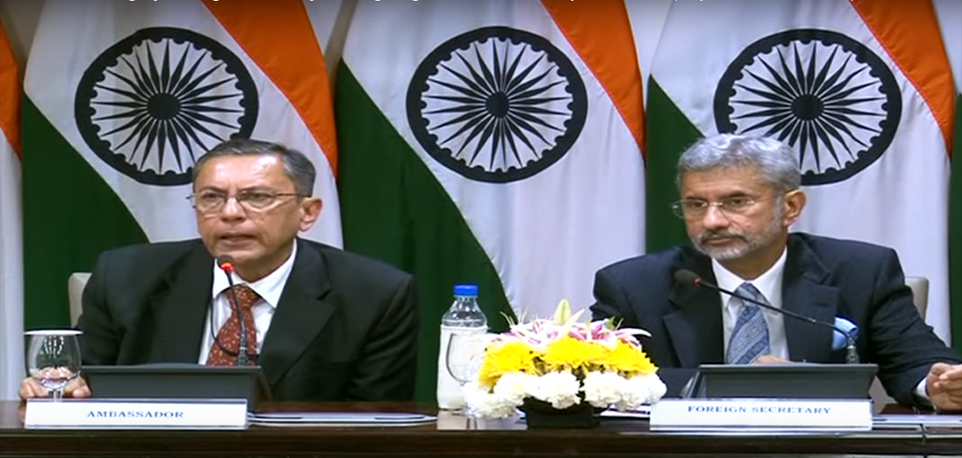 Unlike his relations with western countries, Deuba does not have great ties with India. India also feels that Deuba is liked by western countries.
During his India visit in 2017, just before the general elections, Deuba had promised he would amend the constitution to address the concerns of the Madhes-based parties. His remarks then caused a lot of criticism in Nepal as people claimed that he had given the statement to appease India.
Deuba's relations with the Indian National Congress and the Samajwadi Party have been quite good. But, when it comes to the ruling Bharatiya Janata Party, which has been in power for the past seven years, things are different as he is not in direct contact with any of its leaders.
Political commentator Geja Sharma Wagle says that Deuba's government will try its best to improve ties with India. He says that as Nepali Congress' ties with India has always been good as Nepal's southern neighbour trusted Nepali Congress' diplomacy more than any other party.
"I expect our ties with India to get better due to the Deuba and Nepali congress. I think the disputes we've had in the past will also be solved through high-level diplomacy."