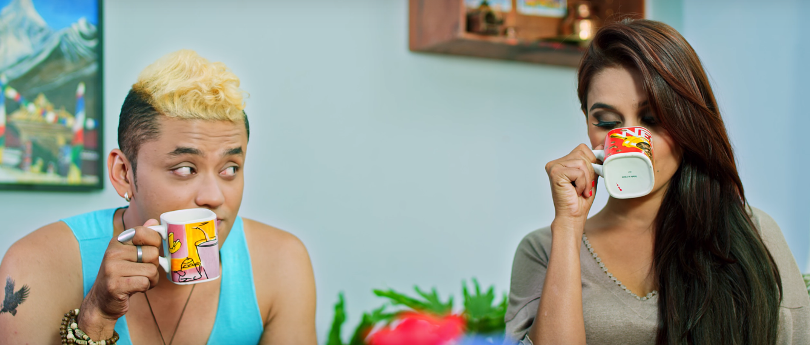 What do you get when you mix one portion of Karma to two parts Saugat Malla, throw in a lot of naturalism and then top it off with the thrill of an 'investigation'? A solid sequel to Loot, you may say. At least, that is what director Shree Ram Dahal seemed to be going for with Lukamari.
What you get, instead, is an utterly generic comedy with an unhealthy obsession with toilets and all things scatological. What is even more offensive in Lukamari, which mostly revolves around men, is its irreverence towards women.
Maybe the absence (or omission) of a mother figure in the movie is an excuse to cram in situations that portray women as mere ornamental beings. Whether it is the burgeoning sexuality of a young school girl or the charged sexuality of a housewife caught in a loveless marriage, the only defining trait of women in Lukamari is their sexuality.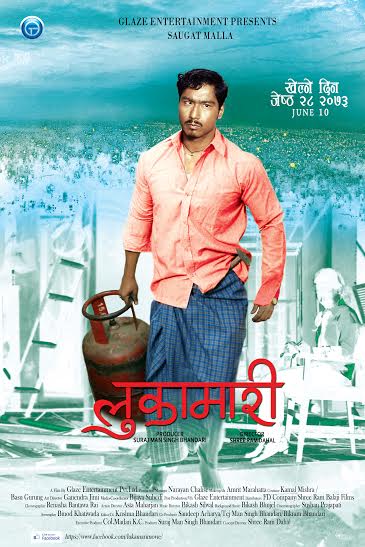 By the end, all characters are reduced to mere caricatures of their real lives, and the heavy-handed use of realism becomes just a gimmick.
In a spirit similar to that of comedies, such as Hera Pheri, rooted in social realism, the movie starts off as the story of the members of the working class, a substantial portion of the population of Kathmandu.
When we are shown a Madhesi character (Saugat Malla) from the living cordially with a roommate (Bikram Singh Tharu) from the hills, (the room neatly divided by a curtain which doesn't seem to keep one from entering the other's space) in a building owned by a Newar man, it all seems as if the movie is making a shrewd commentary on inclusiveness.
But as the movie progresses, with a baffling distribution of scenes–with little regard to the three-act structure–this thematic understanding dissolves in a steady assault of borrowed jokes and generic gags (one scene tries to derive humour from an old man sneaking to watch FTV!).
By the end, all the characters are reduced to mere caricatures and the heavy-handed use of realism becomes just a gimmick. Think of the most tasteless 'non-veg' joke. Lukamari is a film equivalent to just that.
Watching this testosterone-charged fare, clearly imagined by men with very little sensitivity, makes the need for an erudite female perspective in Nepali movies even more urgent. Director Nilu Dolma Sherpa's How Funny was a right step in that direction. We need more of that.
***
Also read
'Udta Punjab' movie review: High and Low
'Gajalu' movie review: A fair addition to Hemraj BC's universe