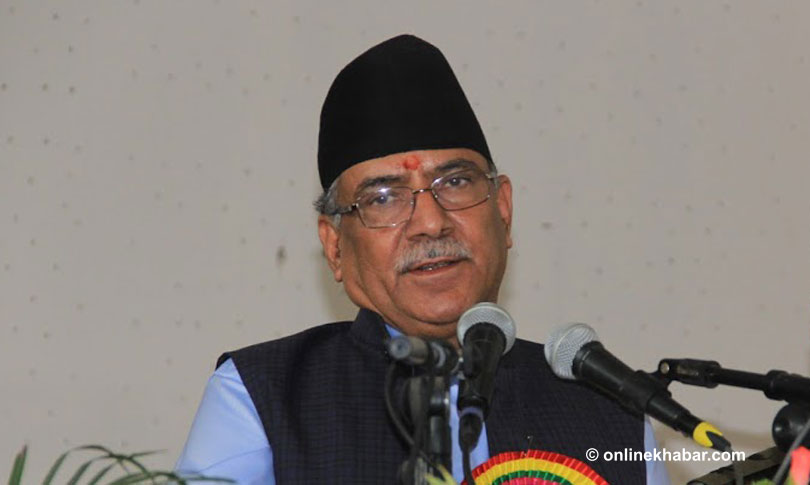 Chitwan, November 28
Former Prime Minister and CPN-Maoist Centre Chairman Pushpa Kamal Dahal says two-thirds of the votes cast during the first phase of parliamentary and provincial elections on Sunday was for candidates fielded by the Left Alliance.
The former rebel chief, who was addressing an election rally in Meghauli, Chitwan, claimed that the Left Alliance would achieve a similar feat in the second round of elections scheduled for Thursday next week. "The Left Alliance will rule Nepal for at least 50 years," said the Maoist leader adding that the alliance will bring in prosperity and political stability in the country.
The former Prime Minister, who is contesting for a seat in the House of Representatives from his Chitwan-3 constituency, reminded voters of the Comprehensive Peace Agreement. As co-signatory to the agreement, NC leader Girija Prasad Koirala had said, "Prachanda is necessary for the country," Dahal reminded the crowd.
"Girija Babu is not with us, but I have understood my responsibility to materalise his dreams and for that, I need you to vote for me," Dahal told participants of the rally.