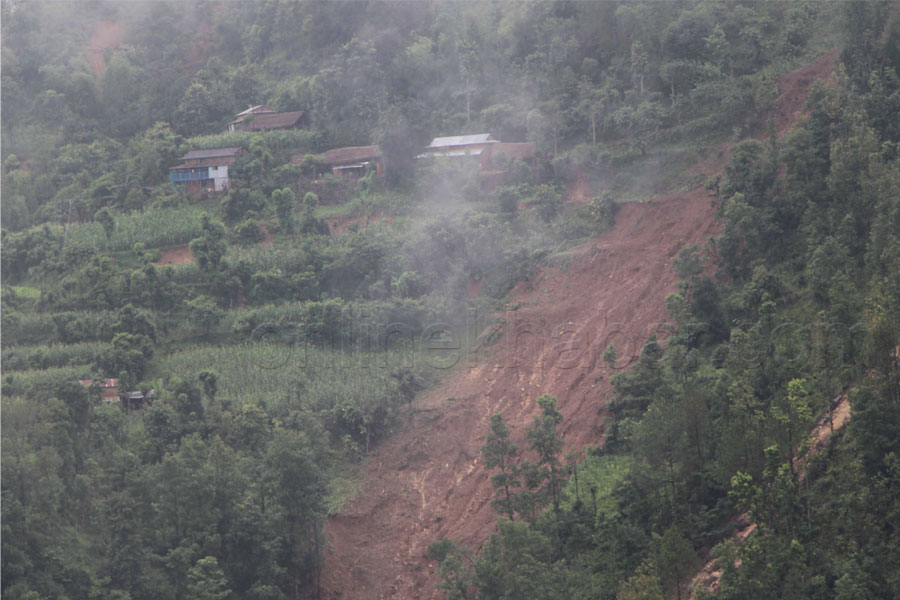 Kathmandu, July 20
A man has died after being buried by a landslide in Gagalphedi on the eastern outskirts of Kathmandu on Sunday evening.
The victim has been identified as Nawa Raj Gurung, 22, a resident of Gagalphedi, Kageshwari Manohara municipality of the district, according to SSP Shyam Lal Gyawali, the chief of the Metropolitan Police Range, Kathmandu.
The locality's ward chair Mukunda Gajurel says Gurung and his mother were near a stream when the landslide buried them. "They were walking together when the landslide occurred," Gajurel informs, "They cried for help, and locals rescued them after around 10 minutes. However, we could not save him."
The municipality's mayor Krishna Hari Thapa says locals have reported several landslides in the municipality since yesterday.