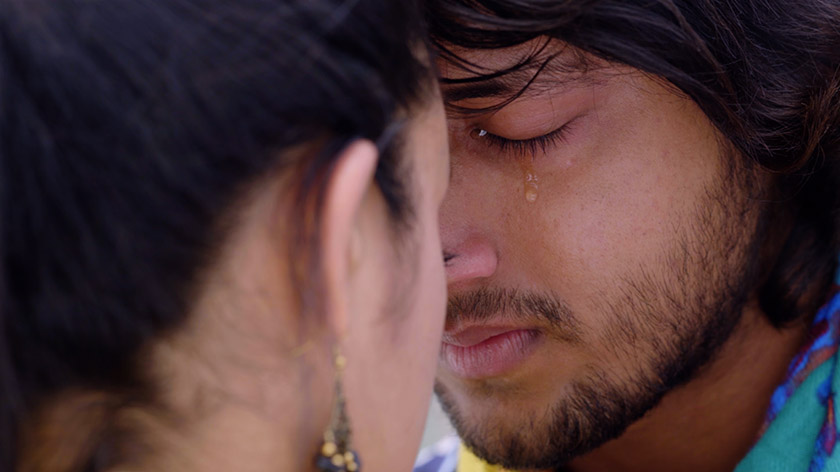 Nepali movies are full of surprises. One doesn't know what to expect from them. The trailers give out very little as one can expect numerous twists and turns while watching one. But Kabir Khadka starrer Lamphoo is a movie that can be judged by its trailer. Like the trailer, the movie is abrupt, haphazard and downright boring.
Lamphoo revolves around Ramesh (Kabir Khadka), a carefree unemployed boy in the town of Kusma. Looking at where he is going, his parents constantly nag him and don't let him peruse his dream which leaves him frustrated. He is fed up with life and spends with his friends who constantly get him into trouble. But his life changes when he meets Aarati (Mariska Pokhrel) who desperately wants him to change the way he lives life.
But that doesn't go as planned, as he is tricked by his friends because of whom he has to leave the girl and the town and go to Kathmandu where his life changes drastically when he gets into the trap of selfish people. There are only two ways left for Ramesh, either surrender or fight with them.
The movie starts abruptly. It feels like a few scenes are randomly put together as it lacks proper planning and execution. The first half is extremely long and pretty avoidable. It focuses on Ramesh and his bid to get Aarati to like him which stretches so long the audience stops paying attention and the interval comes as a welcome break.
The long first half results in a confusing second half, which makes one wonder if the filmmakers themselves watched the movie before releasing it. It is full of twists and turns, but that makes the audience scratch their heard wondering what exactly is going on.
The script is poor and has been written by someone who clearly lacks experience. The director hasn't been helped by the script, but the way he has introduced so many characters in such an abrupt manner makes one question his ability as well.
The actors are average. Khadka is decent as lead but the way he is presented is quite odd and apart from his chemistry with his little brother, there is nothing good to talk about.
Pokharel in the movie is decent, but she could have been better especially while portraying emotions in the film. Her chemistry with Khadka is poor.
Salon Basnet, who is introduced as Lekin in the second half, fails to live up to expectations. He has tried to lighten the mood with his witty acting, but at times goes over the top with his acting. That said, he is the only actor in the movie who has done a good job.
Sanjit Bhandari is poor as Dipak, a rich businessman. His acting is unnatural and his chemistry with Chandani Sharma is quite poor.
The movie also has a special cameo for 'Tarkariwali', Kusum Shrestha, whose photo of carrying vegetables had gone viral last year. She doesn't have a big role and appears in a few shots making it obvious that her name has been used for promotion purposes.
Director Gopal Chandra Lamichhane is particularly off with his direction. He has haphazardly introduced characters and has also failed to explain few plots especially after the climax which seems to have been rushed.  He also randomly adds songs to the movie which is the primary reason that the movie is so long.
The cinematographer is just poor, particularly during the action scenes which have not been planned well. There are a few blurred and shaky shots along with a night shot where one of the characters is barely visible.
Above all, the flow of the script prepared by Bhupati is weak and it is evident that he clearly needs to work on his dialogues if he wants to do well as a scriptwriter. What these writers need to learn is how and where to add English into a Nepali film. The use of English in this movie is odd and very unnatural.
The only saving grace are the songs which are quite nice and are doing well but their placement in the film is out of place.
To sum up, the movie is not worth a watch. It's a movie that will give aspiring actors a hope that even they can someday make it in this industry which doesn't seem to be evolving.
---
Run Time: 2 hours 29 minutes
Director: Gopal Chandra Lamichhane
Genre: Drama
Cast: Salon Basnet, Mariska Pokharel, Sanjit Bhandari, Kabir Khadka
Screening in cinemas near you.