Utsav Dev Manandhar, in the summer of 2020, developed an endless runner game similar to the popular Temple Run. He named the game Lakhe Rush as he wanted to pay homage to a character, Lakhe, which he would see during many festivals he observed as a child growing up in Basantapur, the heart of urban Kathmandu.
He had decided to launch the game around Yenya, more commonly known as Indra Jatra, and had used festivals' two main characters, Majipa Lakhe and Pulukisi (a special elephant). But, just before he was going to release the game, he decided against the launch as he started getting passive threats and negative comments on social media for using cultural motifs in a mobile game.
"But, it was the right thing to do," says Manadhar, who is currently in the US pursuing a degree in computer engineering.
The people who were unhappy with the game were custodians of the Majipa Lakhe Guthi who told him that a cultural motif could not be put on a video game. Not wanting to hurt the sentiments of the people who had been involved in the preservation of the Majipa Lakhe for over a century, he had decided not to launch it. He was disappointed and dejected but due to the passive threats, he felt that his family would be unsafe if he released the game.
But, 10 months on, things have changed as he has launched the game making minor changes as he believes that he has no intention of disrespecting the culture he grew up observing.
Returning to the passion
"I've tweaked a few things to ensure that people's sentiment won't be hurt," he says.
When he had initially stalled the game, he had received various suggestions asking him to replace the Majipa Lakhe and Pulukisi with some other characters. But as the game is set on the streets of Kathmandu, it did not feel right for him to change something on which he had worked over 600 hours over the course of four months.
"Various people told me to use maicha and baucha, terms used to address a girl and a boy respectively, instead, but it didn't feel right, after which I had left the project as my new semester began."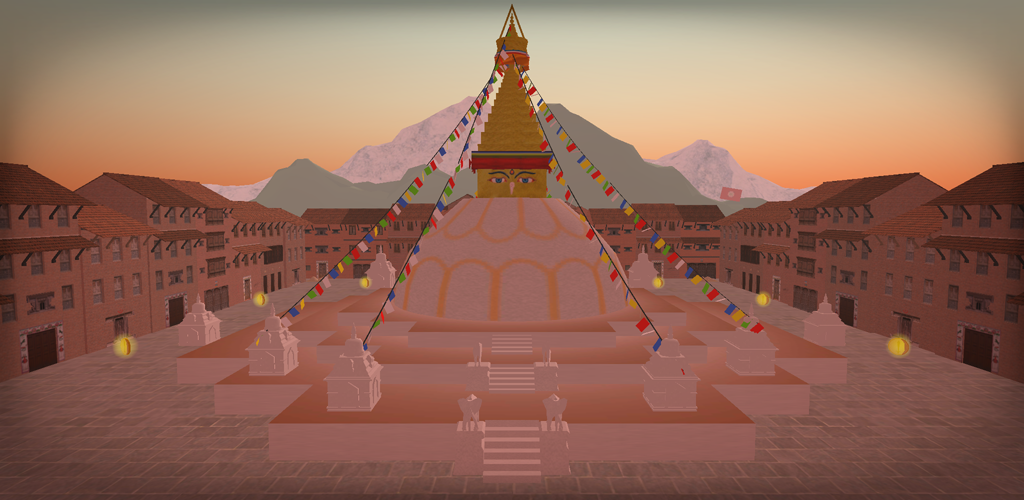 But, during his recent winter break, while working on a different project, his friends kept on telling him to work on Lakhe Rush rather than the project he was pursuing. Not satisfied with what he was doing, he agreed to work on Lakhe Rush during the winter break.
It was not until May, when his semester finished, that he restarted the project, making changes that he had thought would make the game better. "In the past year, I thought a lot about the game and had a list of things that I wanted to do."
Better (and) late than never
Working on it for one and half months, he tweaked the game a bit including its character the Majipa Lakhe and made the game a bit smoother.
"I guess I got a bit braver over the course of the year. But, it was quite disheartening getting those threats back then. Hopefully, no one will be offended now."
He says that he is stuck with Pulukisi because he did not receive any threats from them and has replaced the Majipa Lakhe with a general Lakhe that is found during any Newa festival.
"I wanted to make it as generic as possible. Hopefully, no one will be offended."
Apart from that, he has also optimised the game a bit more as it has a lot smoother than the earlier version. He has added various 3D components to make sure it runs on all devices along with changing a few codes to make the game function and look better.
"These were minor changes, but it took me nearly two months," he says.
Upon releasing the game, he had braced himself for a similar barrage of criticism from people, but to his surprise, he has not had one cultural criticism so far.
"I've been getting constructive criticism about the game, which is good as it'll help me grow," he says. "But not having to deal with cultural criticism is weird as I had prepared myself mentally."
Giving back to the community
The game is available on Android and has been downloaded over 4,000 times. This number is quite promising to Manandhar as he had a modest goal of 5,000 downloads.
"Someone posted a video of the gameplay on TikTok which has over 100,000 views and that has helped a lot."
Any money he makes from the game will be donated to the Paropakar Sansthan, an old charity organisation in Kathmandu, says Manandhar as he wants to support the organisation.
"I went there in 2016 and saw what a bad state it was in. I've always had intentions to support them. I'll be donating everything I make from the game via ads."
He says he will have to add funds from his own pocket as he knows that he will not be able to generate much as the game will primarily be played by the Nepali audience and the Google advertising in Nepal is not as lucrative as it is abroad.
"The eCPM in Nepal is quite low, which is why many people aren't motivated to make games targeted for the Nepali audience," he says. "But, I'm privileged enough to have the time and resources to have done this as a hobby."
You can download the game here.