After the massive earthquake of 2015, the ancient town of Khokana in the southern part of the Kathmandu valley was devastated. So was Hari Nath Dangol's family there. Like many physical structures in Khokana, Dangol's ancestral house got destroyed in the earthquake.
"We could not rebuild our house on the land where our house was due to some issues with the land ownership certificate," he shares. In the meantime, Dangol realised many of the families in the area shared his plight, fearing the wait of reconstruction would drag the entire settlement backwards economically.
In efforts to fight that fear, Hari Nath Dangol and his two brothers, Jaa and Shiva, started a business utilising the space left vacant due to the delay in reconstructing the house. The business, named Lachhi, has been promoting ethnic local food, craft and lifestyle among visitors of the ancient town, including foreigners and Nepalis, for the past two years, with a promising potential to lift the local economy.
Problems leading to ideation
Before the earthquake, locals in Khokana had traditional-style houses whereas most of them made their living from traditional farming. There were very few locals who owned their own businesses or had jobs. "Hence, it became very difficult for locals to rebuild their houses. They had to opt for selling their arable land to generate funds," Hari Nath Dangol says, "After months of delay, we also sold our land."
Dangol shares, "But, to compensate for the loss of the land, we (three brothers) always wanted to do something. Moreover, after the earthquake, we felt a lot of responsibility landed on our shoulders including rebuilding our house, ensuring our professional growth and a lot more."
While they were struggling with all these, Khokana got tangled up in a dispute related to the Kathmandu-Terai fast track construction. Still today, locals have been opposing the government plan to acquire their land for the ambitious project, fearing they would lose their means of living again.
Meanwhile, some locals took the initiative to organise the Khokana Tourism Festival-2020 to revive the tourism potential of Khokana devastated by the earthquake. It was in early 2020, just before the Covid-19 pandemic gripped the world.
"Fears of the loss of livelihood and possibility of revival, all of this became a push factor to open Lachhi during the festival itself," Dangol says.
Jaa Dangol, the youngest of the trio, had already developed a business model suitable for the locality as a part of his college project. Hence, the brothers easily decided to turn that into reality immediately, according to Dangol.
During the three-day festival, Lachhi had a turnover of around Rs 400,000. "Soon the Covid-19 pandemic hit us. Few people get infected here also. For about two months, we completely shut the operation," Dangol informs, "However, we switched to fast food at that moment, targeting the local customers, to sustain."
As he shares, Lachhi is not in profit as of now. Nonetheless, it is earning enough to sustain. It is organising different events for promoting the business.
Family efforts for community
According to Dangol, the brothers have invested around Rs 1 million in the business that they received in compensation for the loss of their land for the fast track project. Otherwise, they did not have any money to launch the business.
"Therefore, our father and we three worked as masons for constructing this building (where they run the business today). We utilised all the wood and bricks that were in usable condition from our destroyed house to build Lachhi."
Even today, Lachhi employs family members and other villagers to serve food etc.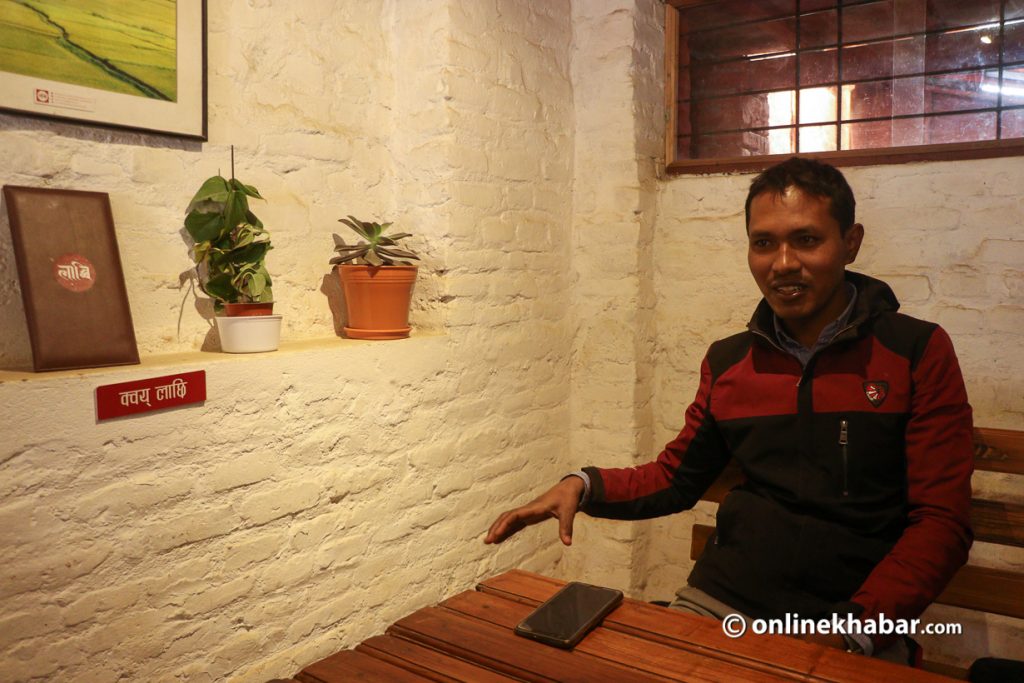 "We want Lachhi to be a local hub, where creative ideas and social ideas are discussed," Dangol shares, "There are very few stores here that do document Khokana and its culture, and inform visitors about the town. We want to fill this gap as well."
Currently, Lachhi is working on three ideas: ethnic food, ethnic craft and ethnic living. It promotes and markets varieties of handmade products made up of hay including sukul, hay shoes, knitted bags and clothes such as gunyu-cholos. Most of them are produced by local women.
Besides, Lacchi also markets pure mustard oil of Khokana, local organic rice, vegetables and herbal products. It also lets visitors experience local activities including oil processing with traditional technology, crafting, rice planting, and other farming activities.
Plans galore
Dangol says his team is now looking forward to starting and promoting a community homestay in Khokana. "We have seen this scope very earlier, especially after the earthquake. Community homestay can be one of the ways to economically empower the locals."
As locals of Khokana do not easily let other people stay in their communities fearing they disturb the local culture, the Lachhi team is collaborating with local youth clubs, women's groups and the local government, according to Dangol. "We have been inviting both Nepali and foreign guests and giving them the cultural experience of Khokana during different festivals for the last two years."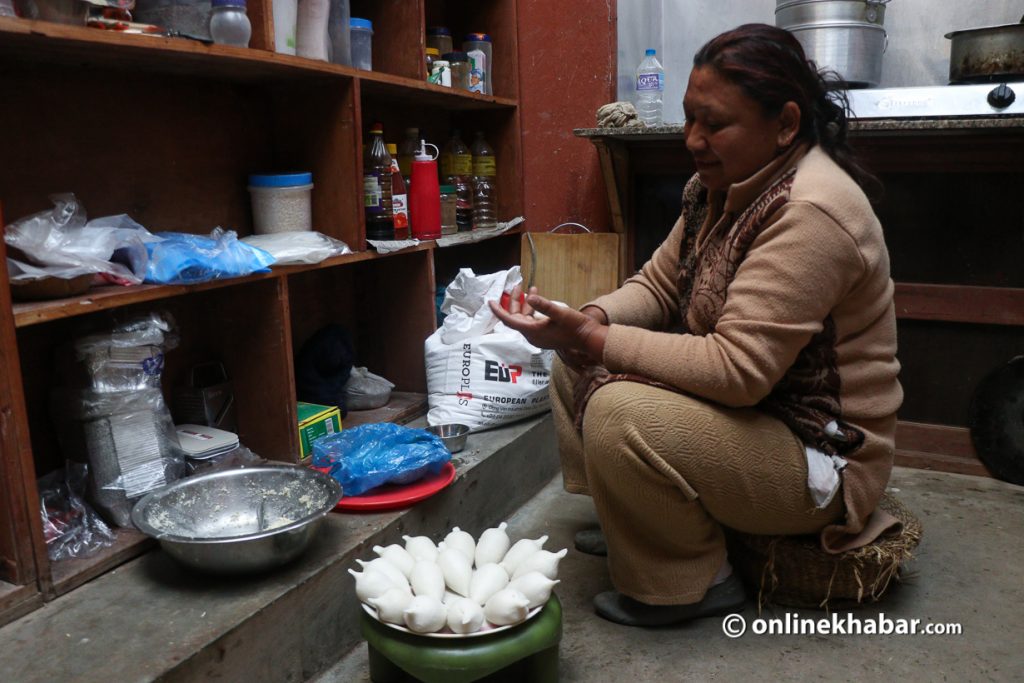 Dangol says he already has a plan about when to do what for the visitors. "For example, a day before Mha Puja, there happens another jatra in Khokana. We plan to bring the guests on that day and they will stay in the homestay until the next day."
"We are thinking of executing this plan, first by selecting around two to three houses from every neighbourhood, then making their own committee and accordingly running the homestay. We have briefed about this plan to the local elected officials also and they have responded positively," states Dangol.
It will take a lot of investment to incorporate the whole community into the homestay. But, there is the possibility of it becoming a reality, believes Dangol.
Before this, Lachhi is now planning to provide training to locals in homestay management in collaboration with the ward office.