Kamala Pun first did Kathmandu Kora in the summer of 2017 as a means of escape.
After picking up cycling, she was looking for new challenges. She had been to Sindhuligadhi to commemorate the 250th anniversary of the victory over a battalion of the East India Company at the historical place. But, she wanted to do more.
One day, she was browsing Facebook when she saw a notice about Kathmandu Kora. She filled out the form and decided to take part in the 50-kilometre event.
"I felt it would be a good event to be a part of," says Pun. "It was tough and there were not many women, but I had a lot of fun. Since 2017, I've been part of almost all Kora events."
Cycling, especially in the Kathmandu valley, has picked up in recent times. The craze is evident when Kathmandu Kora comes around every year. Over the years, the number of women in the event has risen too as more and more women are taking part in the cycling event not only held in Kathmandu but in other regions of the country as well.
And, there are some valid reasons for women's increased participation, the participants say.
The beginning and its progress
When Kathmandu Kora began in 2010, there were less than 10 female cyclists. But, nearly 500 women cyclists are expected to be part of the event in 2022. And, to promote women in cycling, the Kora team this year has decided to lead the 50-kilometre event in Kathmandu.
"This is encouraging but we want to encourage more women to take part as we believe this will set a good precedent for women cyclists," says Raj Gyawali, the founder of Kathmandu Kora.
Cyclist at 50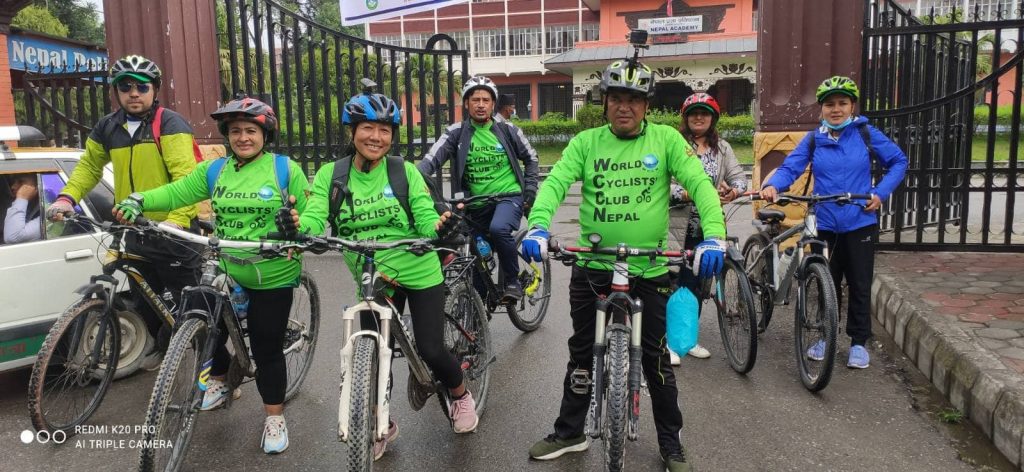 And, that is what has been happening.
Laxmi Shrestha started to cycle often after taking part in Kathmandu Kora in 2018. She would rarely venture out of Kathmandu, but wanting to change that, she bought a cycle in 2017 and started to prepare to take part in Kora.
"I was 50 at the time," says Shrestha. "A woman riding a cycle at that age was frowned upon a lot. But, I didn't care even when some from my own family said that my cycling was defaming the family."
Not caring, she went to Hetaunda to do the Kora in 2018. And, since then, she has not looked back as she has done the Kora in Kathmandu in 2019 and Dharan in 2021.
She says being a part of the event she felt free again. She calls Kora a festival. She says joining the community of cyclists was a boon for her. She found a bond unlike any other and respect from both men and women. Even though there were times when she felt that society would judge her, getting reassurance from her friends in the cycling community, she stopped getting bothered by the naysayers and continued to cycle.
Since she started out, she has been to most parts of Nepal including Rara lake.
"The benefits of cycling are huge. I had thyroid and high blood pressure, but since I started cycling, don't suffer from both diseases. It's like I bought a device to be healthy," says Shrestha.
Cycling as a stress buster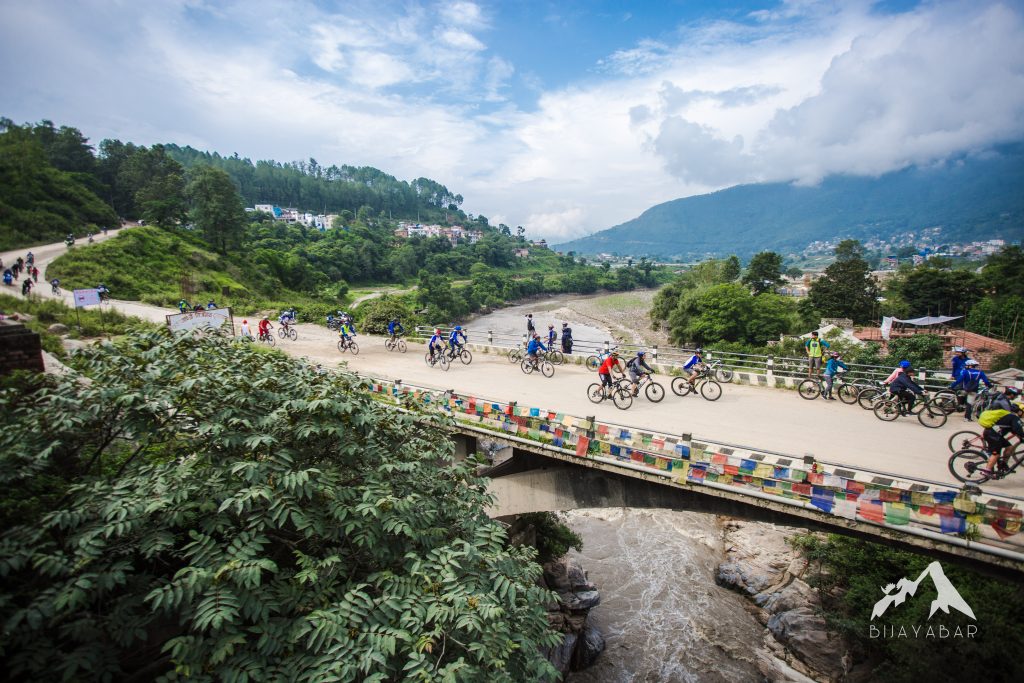 Similarly, Jeniffer Chhetri from Women Cycling Nepal says many share similar feelings. Most women, who were afraid of what people said, have started cycling. She says that most realise how big of a stress buster cycling is.
"When I went cycling for the first time around 2017, I feel certain freedom like no other. Being out in nature was a major plus point, after which I've always done cycling," says Chhetri.
She says that events like the Kathmandu Kora goes a long way as they primarily raise awareness and give women the confidence to take part in these events.
"For this year's Kathmandu Kora, 50 women are leading the march from Patan Durbar Square. This is encouraging as looking at us ride; maybe it will generate interest among people from all age groups," she says.
Shrestha says that is what it is doing. She has been teaching women of all ages how to cycle. More and more women, after looking at what she has done, have been taking part in the training as many of them are going to take part in the women's march in Kathmandu Kora this year.
Disappointments
But, there are some who are disappointed and feel the organisers need to do more. Pun says that while she applauds the organisers for asking women to lead, there are things the organisers could do to improve.
"There needs to be proper trail marking and water points. For 50 km, it's great, but for 75 and 100, things are very poor. This year I'm going to go to Bhaktapur and do the event there," says Pun, who hopes Bhaktapur will not disappoint her this year.